The Dogwood Garden Club named the winners for this year's Festival of Trees Saturday, Dec. 12.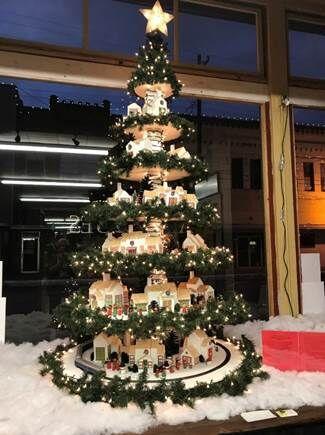 WE CARE Palestine received first place for the second year in a row, after being named the 2019 first place recipient. The non-profit was honored with $1,000 for its win.
"Congratulations to Bette Pollock, Amy Rigsby and Leon Willhite whose entry won first place in the Dogwood Garden Club's Festival of Trees for WE CARE Palestine," said Lynn Willhite, founder of the organization.
According to Lynn, it was Pollock who found the design and took lead on the project. The group worked many hours making the tree and the houses and doing all the intricate decorating.
"Thanks also to John Rigsby who provided the train and to Lilly Duncan who graciously allowed us to put the tree in the window of Duncan Depot," Lynn said.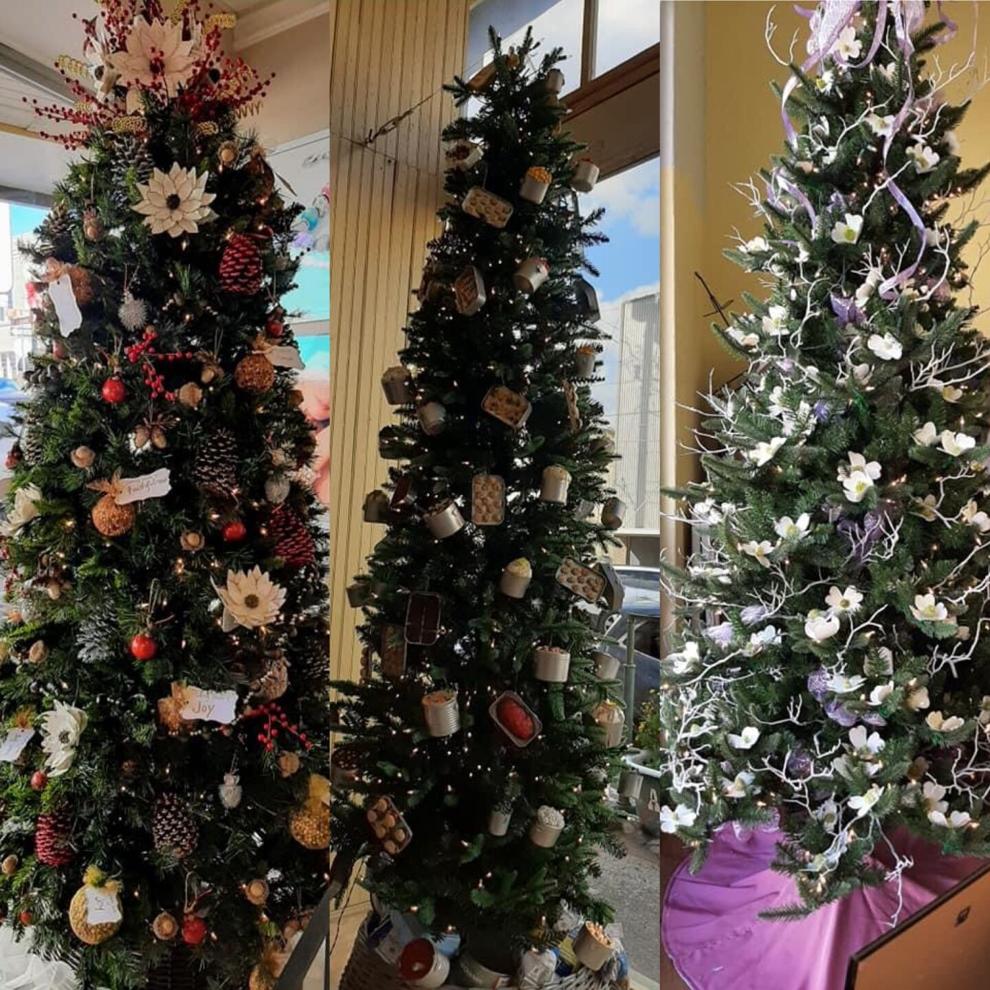 Pionette Garden Club placed second, third place went to Stockpot and Honorable Mention went to Cars of Palestine.
This year there are 17 trees adorning the window-fronts of businesses who volunteered to host a tree. The non-profit organizations began decorating their trees this week.
A total of $2,000 was awarded to the top four chosen trees. The trees were judged on a scale of points. Andrew Gregory, General Manager of Ben E. Keith Co. Beverage Distributors, is the underwriter for this event.
For eight years, the Festival of Trees has been hosted in the Palestine Mall. For this year, the ninth year, the trees were placed in businesses in downtown Palestine.
Having seen a similar event to Festival of Tree in Florida nine years ago, garden club member Linda Jean Brown brought the idea back to her garden club.
The Festival of Trees is a competition among local non-profits, hosted by the Dogwood Garden Club at Christmas, to help them earn money by decorating a Christmas trees with a theme or message.
The members of the Dogwood Garden Club of Palestine have been beautifying Palestine and Anderson County for the past 80 years.
They continue to decorate the Christmas tree at the rotunda inside the Anderson County Courthouse, along with their USA and Texas themed Christmas trees in the lobby of the Annex for the holiday season.
The trees will be on display through the month of December.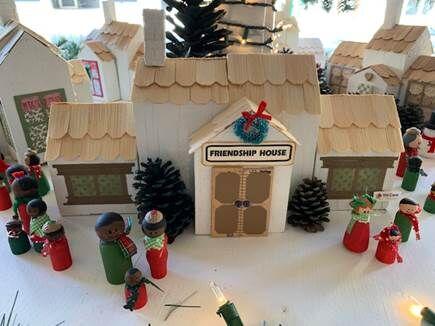 If you have any questions, please email ljbrown3264@windstream.net or contact Linda Jean Brown at 903-478-3264.