GRAPELAND — Ignoring the heat, or at least enduring it, more than 400 bluegrass music lovers from around the country milled around Salmon Lake Park Friday night for the 43rd Annual Labor Day Weekend Bluegrass Music Festival.
"If you haven't been out to the park for this year's festival, you must come this weekend and see the Malpass Brothers of North Carolina, who play traditional country music," festival coordinator Colee Littlefield said. "They have been featured on the RFDTV and played the Grand Ol' Opry. They are really something to see. This weekend we'll also feature local favorites, the legendary Marksmen."
The Grascals from Nashville were a major pull for this year's festival.
"They don't come to Texas very often," Littlefield said. "I've worked for three years to get them here. It's been extremely worthwhile. They have a large following. People have driven in from all over to see them in concert."
David Russo and his wife, Sherry, drove from Henderson to see the Grascals. The Larsons, Steve and Suzanne, from Katy, also drove to see the group Friday night.
David Russo, a long-time bluegrass fan, and a former bluegrass DJ, has visited the Labor Day Weekend many times over the years. He remembers when Floyd and Fannie Salmon ran the festival.
This was the Larson's second visit to the festival. The couple said they couldn't pass up an opportunity to see their favorite bluegrass group. "We try to see them whenever they are close," Suzanne said.
"We got home in Katy at 2 p.m. and realized they played here in Grapeland at 4," Steve said. "We got in the car and made the trip in two hours."
This marks The Grascals' first visit, but several members of the band have performed at Salmon Lake for the Memorial Day and Labor Day Bluegrass festivals.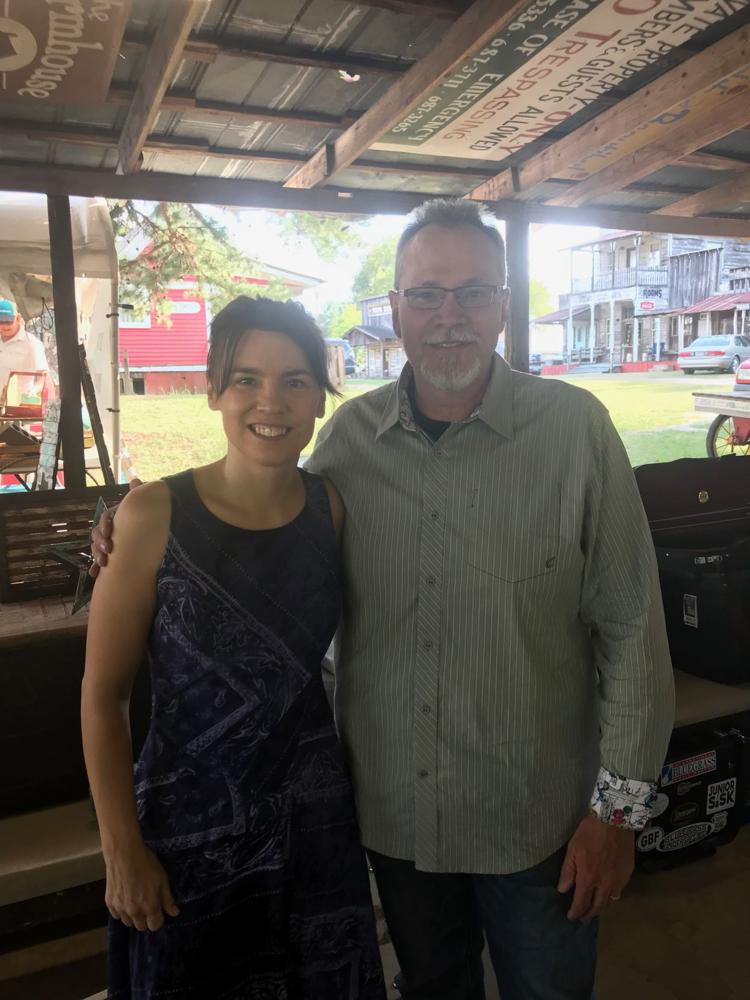 Both Danny Roberts and Kristin Scott Benson said they had visited the park before. "It has come a long way," Roberts said. "It's much nicer than I remember."
The Grascals were featured Thursday and Friday, then headed back north on Saturday.
Crowd draws for Saturday and Sunday will be local favorites: the Malpass Brothers, the Marksmen, Southern Style, Sabine River Bend Band, and Pine Island Station.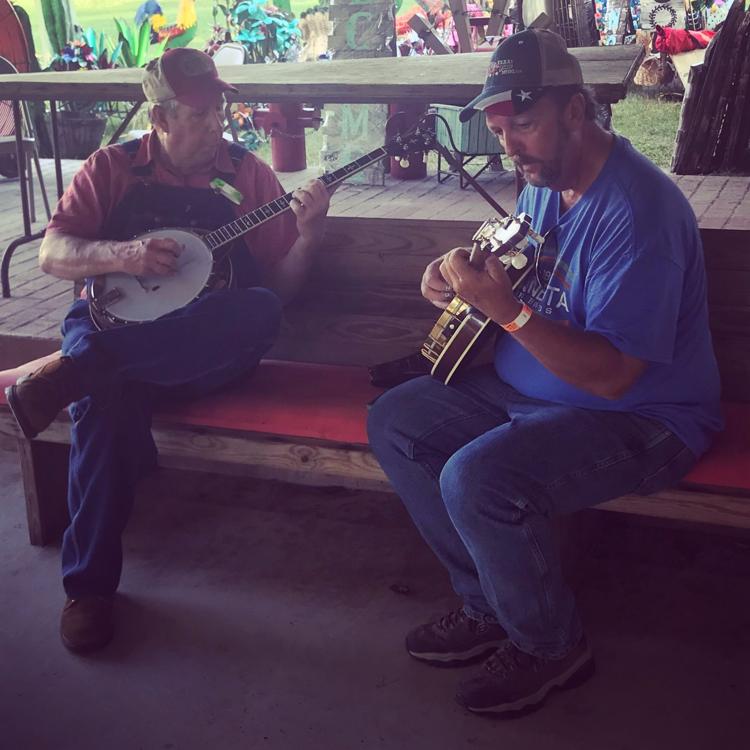 The legendary Karl Shiflet was seen picking in the park with other bluegrassers on Friday afternoon. Shiflet, who normally plays guitar, was playing banjo. "I recently had hand surgery and playing banjo is part of my therapy," he said.
Texas Bluegrass Music Association runs the festival. Music starts at 1 p.m. Saturday and Sunday.
Tickets are $25 for Saturday, $15 for Sunday.
An open stage will run from 4:45 p.m to 6:30 p.m. Saturday, and a time of devotion Sunday at 11 a.m.
Mike Powell will serve as this year's MC.
Aside from the music, visitors may enjoy shopping food and craft vendors, swimming, hiking around the park, and exploring old buildings dating back to the early 1900s. Many have been renovated into cabins and reunion halls, along with Floyd Salmon's artistic creations made from old machine parts.
Reserve golf carts are available for rent – call 936-697-5949.
For more information, call Colee or David Littlefield, 936-697-5949, or 281-259-5453; or Scott T. Armstrong, 936-825-4735. Or log onto www.TXBluegrassMusic.com