The new Dogwood Trails' Fairy Garden Project, sponsored by Visit Palestine, in Davey Dogwood Park was a hit.
"There were 37 fairy gardens on display for our very first event," said Mary Raum, tourism marketing manager for Visit Palestine. "People really enjoyed getting out on the trails, exploring and finding the fairy dwellings."
The aim of the Fairy Garden Project was to get people out of their cars and onto the trails to see the Dogwood tress hidden from the road. The strategy worked.
"I'm humbled by the level of participation and excitement from both the community and visitors," Raum said.
Dogwood has more than five miles of driving trails.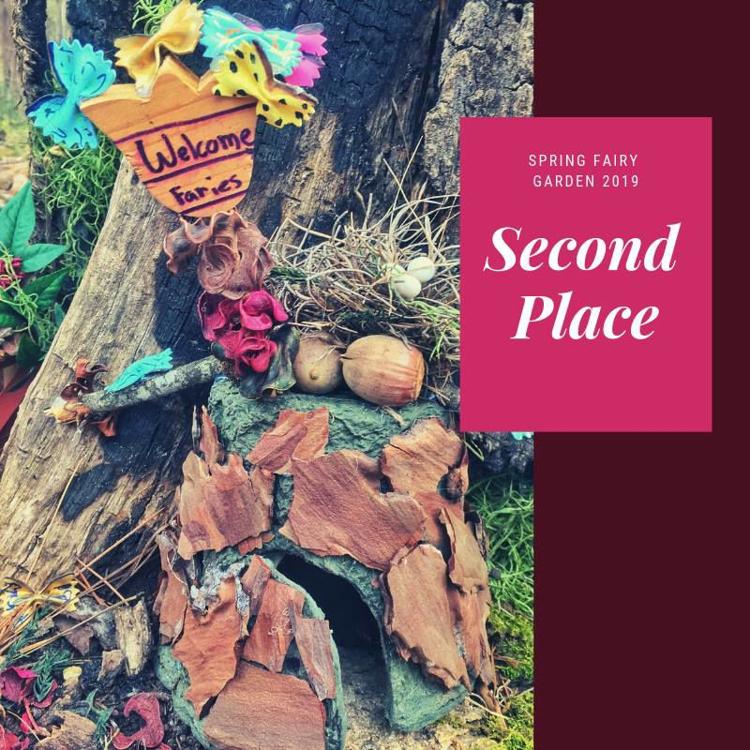 Fairy Garden Project contestants used biodegradable items, such as popsicle sticks, twigs, and rocks, to build tiny cottages, miniature gardens, and tree houses for fairy dwellings along the park's walking trails.
To encourage participation, the Palestine Herald Press offered cash prizes for first-, second- and third-place – $100, $50, and $25 respectively.
First-place went to Sonia Martinez; second to Marian Raney's grandchildren – Sebastian Raney, Baylen Raney, and Ayden Raney Hayes; and third to Elkhart High School.
"I'm delighted," Martinez said. "This project was very special to me. As a story teller, the Fairy Garden Project allowed me to use a different medium of art to tell a story. "I plan to write a series of children's books on the "Dogwood Fairy Bed And Breakfast,'' or something like that, when I finish a few other writing projects."
Raum said fairy gardens will become an annual event for the Dogwood Festival; for fall, a senior-friendly route will be added.
"Thank you again for all of the participation for our first Fairy Garden Trail," said Raum.
"None of this would have been possible if it weren't for the volunteers who dedicated time and energy to creating these beautiful works of art in Davey Dogwood Park."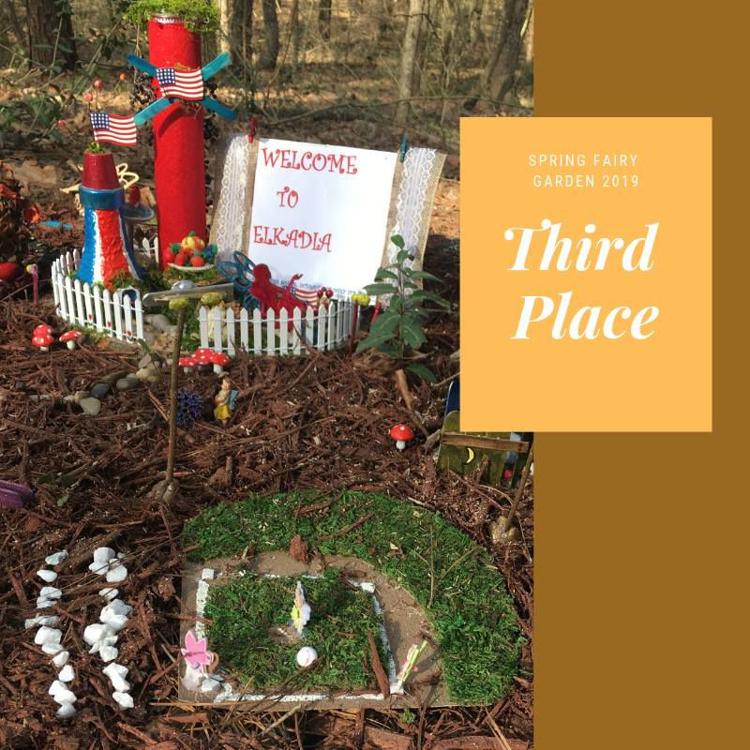 For more information visit Facebook at: https://www.facebook.com/events/2283395311670607/?active_tab=discussion