An Anderson County family is using a Texas Department of Transportation program to honor the memory of Jason "Hoo-Hoo" Slate Jr., and admonish teens and adults not to drink and drive. Slate was killed in a crash on June 28, 2018, while riding shotgun in a car driven by his friend Ricky Williams.
TXDOT's Memorial Sign Program for Victims of Impaired Driving enables family or friends of victims of drunk, or drugged, driving to purchase a $350 sign to be placed in the right-of-way near the crash site. Last Thursday, TXDOT placed the blue highway sign on the right side of the road, three miles north on US Highway 19, en route to Montalba. The memorial sign will remain in place for two years; it's then given to the family.
Slate's family also will sponsor the Who's Driving You? Scholarship Fundraiser Golf Tournament on March 30 at the Wildcat Golf Course, a four-man scramble format for $200 a team. Entry fees include a t-shirt, key chain, bag, bracelet and Whataburger breakfast. Money raised will go to a $1,000 scholarship given to a high school senior this spring in honor of Hoo.
Slate, or "Hoo-Hoo," as he is affectionately called by family and friends, had passed out in the passenger's seat, after a party where he had been drinking. The vehicle missed a curve and crashed into a concrete culvert in the ditch.
Until that fatal moment, Hoo's life was on track. He was working at BASE Chemical, living with his wife, Casey Jo Haney, and expecting his first child.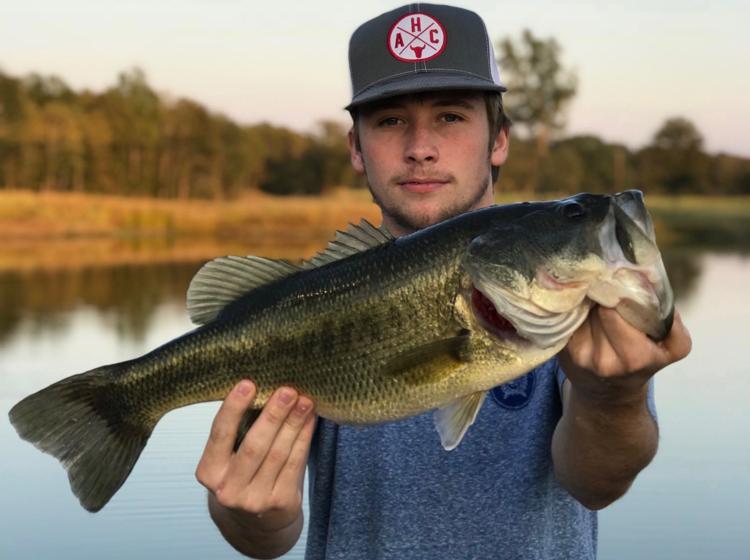 Friends and family remember Hoo's larger-than-life personality, his love of hunting, fishing, and mudding on four-wheelers. A former Palestine public school student, Hoo had many family and friends who loved him, including his mother, LeeAnn Espinosa; his step-mother, Brandy Slate; and his father, Jason Slate Sr.
Many have asked his mother, father, and step-mother how they cope. "It's not a choice," Espinosa said. "I still have three kids – 7, 9 and 10 – to raise. They depend on me."
The family has come up with a slogan, "Who's driving you?" to encourage anyone that plans to drink to designate a driver, or make arrangements to stay where they are.
"Statistically, DWI offenders drive drunk 80 times before getting pulled over," Brandy Slate said. "That's why I want to work on changing some laws. That's why my next goal is to become a M.A.D.D. (Mothers Against Drunk Driving) Mother."
In the months before the crash, Hoo had denied he was drinking, but LeeAnn and Brandy kept hearing stories to the contrary. "He would say, 'No, I don't drink,' but my sister would tell me stuff that she was hearing around town," LeeAnn said.
Hoo's death forever changed their lives; it left questions that will never be answered.
"It (the party) was literally 10 minutes from our house," Brandy said. "Why didn't he pick up the phone and call? I sometimes think it's because I had been so hard on him about drinking, with a baby coming, that he was scared to call us.
"Yeah, I wanted him to be a responsible dad, but parents need to realize that if you tell your children to call you because they are drunk and need help, you can't be mad and punish them for calling you."
After the vehicle Hoo was riding in left the highway and hit a culvert, it rolled end-over-end. Airbags deployed, Williams was ejected from the car, and the vehicle rolled on its side.
Neither Williams nor Hoo wore a seat belt.
The family was told that Hoo got into the passenger seat of the car he had driven to the party and passed out.
Casey said she called Hoo around 11:30 p.m. and told him to come home. Slurring his words, Hoo said he would stay put. Williams, who had also been drinking, decided to drive them home. The family believes that occurred at about 1:30 a.m.
Casey got a call at 2:37 a.m. from a friend about an accident that included Hoo. When Casey arrived at the scene, the officers wouldn't tell her anything. She could see Hoo in the car, but he looked like he was sleeping.
From the wreck scene, Casey called Brandy, who was asleep, at 3:30 a.m. Casey told her Hoo had been in a bad wreck and was pinned in the car.
With her mom driving, Brandy headed to the scene. They arrived to find a long line of cars. They could see their car on a wrecker.
A first responder told Brandy the wounded had been taken to the hospital. When Brandy arrived at the hospital, however, no one would tell her anything. Brandy's mother finally talked officers into helping them find out what happened to Hoo.
Outside the Emergency Room, Brandy learned Hoo-Hoo was dead. Despite the intensity of the wreck, which pinned Hoo inside the car, he was practically unscathed, aside from a scratch on a knee and over an eyebrow. The force of the accident, however, had rattled his brain in a manner similar to shaken baby syndrome.
Casey went with officers to LeeAnn's house to inform her of Hoo's death. With disbelief and grief suddenly gripping them, both women vomited in the yard.
Severe stress sent Casey into labor, even though three weeks remained until her due-date, two days after Hoo's death, Casey, delivered their son, Jason Beau Davis "Bobo" Slate.
Hoo's family continues to struggle with grief.
Williams' life, too, changed forever. On Sept. 13 of last year, Williams pleaded guilty to intoxication manslaughter with a vehicle in Hoo-Hoo's death.
On Jan. 3, Williams was sentenced to 180 days in jail and 10 years' probation. He will serve his jail time on the weekends, with work release privileges during the week. Williams also was ordered to speak at Anderson County schools about the dangers of drinking and driving, and to carry a picture of Hoo in his pocket. He will be required to have an alcohol detection device in his vehicle, complete 400 hours of community services in 10 years, and write an apology to Hoo's mother and father. He also paid court fees.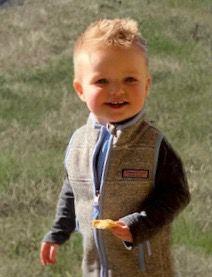 Bobo will never meet his father or share the big moments a boy shares with his dad. For Casey, LeeAnn and Brandy, however, Bobo has been a saving grace. Already, they see much of Bobo's father in the blonde blue-eyed toddler with a big personality.
Hoo had not paid enough into Social Security to qualify his son for benefits. Casey will raise and provide for her son alone. Thankfully, Hoo's family is helping her get on her feet. Casey is not working now, but sells art on Etsy.