JT's Warthog Creole Kitchen food truck opened Monday to over a hundred customers dying to get their hands on homecooked creole and southern fare.
The food truck opened at 11 a.m. on the East side of the courthouse and had sold out by 2 p.m.
According to Barbara Thomas, the food truck is a family affair.
"My husband, McCloud Thomas II, who is retired military, owned a restaurant out on Highway 84 called J.T.'s before being deployed with the National Guard," said Barbara. "My son, McCloud Thomas III, 17, recently decided he enjoys cooking and wanted to start his own business. This was something he wanted to do with his dad. Since he's still a minor, by law, we have to be in charge until he graduates."
McCloud Thomas III will be a senior at Palestine High School this fall and plans on playing football.
He will work in the food truck with his parents throughout the summer and then they will continue to run the truck this fall until he graduates next Spring and takes on the business as his livelihood.
For now, the family plans to be open Monday, Wednesdays and Fridays at various locations throughout Palestine and will be rotating their menu until they find out what Palestine likes the most.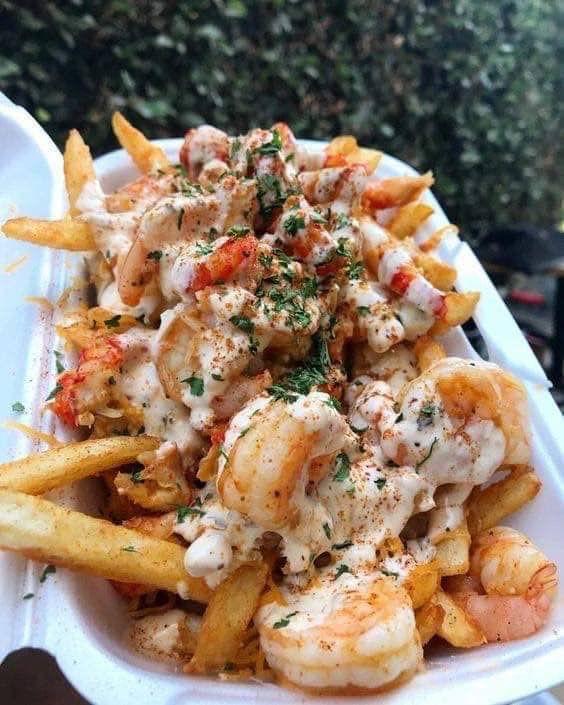 Some of their custom favorites include their Bayou Box that includes rice dressing, boudin, shrimp, potato, corn and egg, the pulled pork baked potato, Bayou Fries, Macaroni & Cheese with shrimp, sausage and lobster bisque and the stuffed turkey leg.
They also have salads, po'boys and dessert.
To find out where they are located and what's on the menu, check out their Facebook page at https://www.facebook.com/JTS-Warthog-Creole-Kitchen.