Auto Collision Experts, in cooperation with Geico Insurance and the National Auto Body Council, recently gift a newly refurbished 2018 Toyota Corolla to Jason White.
The effort is part of the NABC Recycled Rides program.
"I am at a loss for words and so thankful for this amazing ride and will make sure I give back to the community and others who are suffering," White said on Aug. 27 following the presentation. "A year ago today I was homeless, sleeping in parking lots."
White is emerging from dark times with the help of Hope Station, Narcotics Anonymous, friends, family and mentors.
"I prayed for transportation and God answered my prayers," he said.
The vehicle will help White with travel for work, provide opportunity to travel with his daughter and will give him independence from ride share and public transportation.
Auto Collision Experts owners Scott and Jean Lucas were thrilled to support this cause and thanked their employees who contributed. They also thanked local businesses who partnered in the effort, including Palestine Toyota, JT Electronics, Owens Tires and O'Reilly Auto Parts.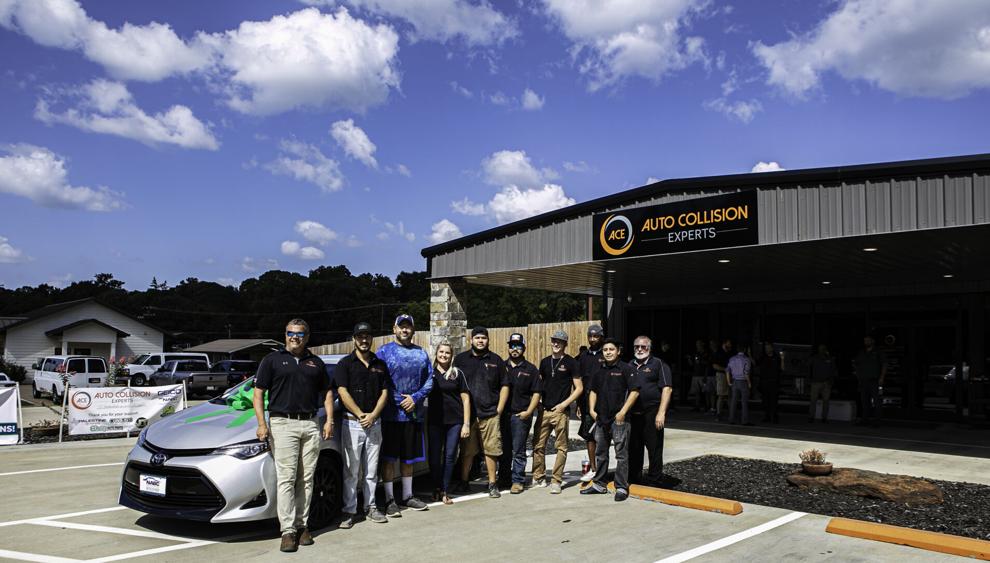 Scott Lucas was able to bring his more than 35 years of experience in all aspects of the auto collision and repair industry to the business and to efforts like this one in the Recycled Rides program.
"We are so honored to present Jason with a recycled ride," said Jean and Scott Lucas. "Bringing the Recycled Rides program to Palestine has been on our vision board since day one. Seeing his reaction and knowing how it will positively impact his life is what it is all about."
The program is in its 13th year and brings together businesses throughout the industry to help build self-esteem and offer better quality of life for individuals wanting to get back on track.
Scott and Jean Lucas realized their 20-year dream of owning their own auto collision repair facility when they opened in April of 2020.
The state-of-the-art facility is at 1016 S Loop 256 in Palestine. To find out more, call 903-727-5695 between 8 a.m. and 5 p.m. Monday-Friday or visit the website at www.aceeasttx.com.