In a backyard studio owned by sisters Peggy Wyatt and Judy Summers of Palestine, a sparkling trophy tiara on a shelf overlooks a vibrant array of colorful fabrics in the quilting room, attesting to Wyatt's skills as a quilter.
The familiar hum of a sewing machine sets against a back drop of cheerful patterns of tropical birds, Hershey's chocolates, cowboy paisley, and batik, which dot the quilting table.
Wyatt, a 25 year quilting veteran who attends retreats several times a year, is an award-winning quilter. These days, however, the hobbyist quilters are working with more urgency.
Wyatt and Summers have turned their quilting space into a full-time mask-making operation. They are joined by two other quilters, Shirley Hobbie and Carol Herrington, also of Palestine.
Like Wyatt and Summers, Hobbie and Herrington saw a grave need for the skills that have brought them so much pleasure and satisfaction.
"Quilters are people with big hearts," Wyatt said. "They see a need and fill it."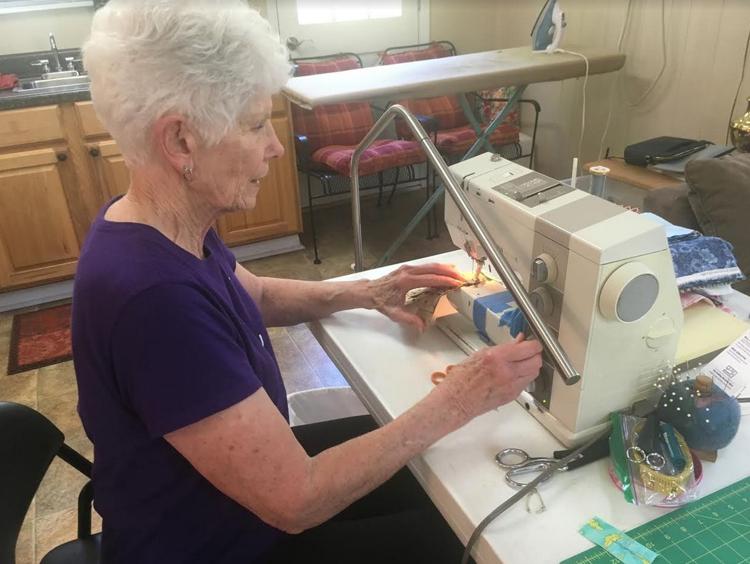 In the wake of a growing number of COVID19 cases, the Centers for Disease Control now recommends wearing cloth face masks in public.
The growing demand has caused some mask shortages, even among front-line health care workers, also at-risk of contracting the coronavirus.
Over the last month, the four quilters have been on a mission. "We got our inspiration on the internet" Summers said. "I just have to have something to do."
The do-it-yourself, double-layer woven cloth masks take about 15 minutes to make, with one woman cutting cloth and the three others sewing. Inside the masks, there's even a space to insert felt or paper toweling material for extra protection. The heat of an iron sterilizes the masks.
The hand-made surgical masks are worn by infected patients as a first line of defense, or even by people who must continue to work, or go out in public.
Caregivers also can wear these washable, reusable masks over so-called N-95 respirator masks to extend the life of the heavier duty masks.
Homemade surgical masks are a priceless addition to a meager and dwindling supply of Personal Protective Equipment (PPE), such as the masks, gowns, and goggles worn by health care workers.
Cleared by the Food and Drug Administration, surgical masks fit loosely and do not protect the wearer from inhaling smaller airborne particles.
These masks are not considered respiratory protection. Instead, they are designed to protect a patient from the respirator emissions of health care providers.
A severe shortage of N-95 respirator masks for medical providers, however, is forcing some health care professionals to use surgical masks, where normally an N95 would be required.
Two weeks ago, members of the quilting squad turned over their first round of surgical masks to Dr. Carolyn Salter and Dr. Michael Gorby for use in their office. They plan to expand their reach to other local health care providers, and to essential service workers who must continue to work.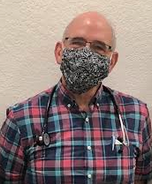 Even large retail stores like Joann's Fabrics in Tyler are joining the movement, handing out free fabrics and supplies curbside at stores to anyone willing to jump on the mask making movement. 
"We're going to keep making them, until the materials run out or the crisis ends," Summers said.