Good things are happening in Palestine including a holiday season filled with expected new business openings.
While the Texas economy continues to recover from the impacts of the COVID-19 pandemic, Palestine was blessed to experience some much needed economic growth.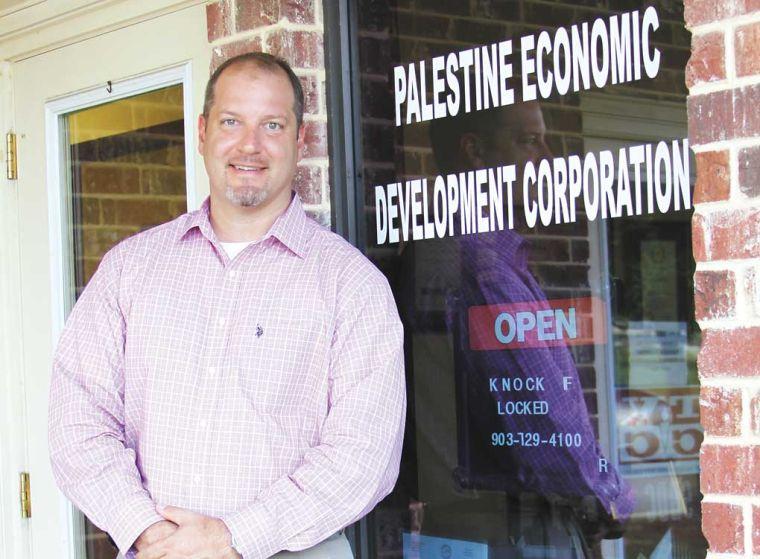 "In spite of the world-wide challenges that we have all experienced over the last year and a half, Palestine continues to grow," said Greg Laudadio, interim Palestine economic director. "Progress has been made and growth continues in many sectors including single-family residential infill, multi-family market-rate apartments, new construction of national brand restaurant and retail chains, infrastructure upgrades including high-speed fiber internet, local business expansion and investment in existing commercial property."
In fact, since 2019, the Palestine Economic Development Corporation has been very efficient in brokering an array of retail, restaurant and other business developments.
Many of those negotiations are either in their final phases of construction and development and some are opening or will be opening soon. However, Laudadio said the labor shortage has been a challenge for some of these projects.
Starbucks, 2200 block of S Loop 256, across from Walmart, has opened and its next door neighbor, Panda Express is expected to open by the end of October. Both of these businesses were projects as well as Tidal Wave Car Wash, of SCC Palestine Partners. The car wash is expected to open sometime in November or December. SCC Palestine Partners will soon announce the addition of another full service restaurant at this location.
The CEFCO Travel Center at Tile Factory Road and West Oak St, being constructed by Fikes Wholesale, Inc., is expected to be complete by mid-December. This project includes a Huddle House Restaurant.
Tahwahkaro Distilling Company has experienced a few delays at the former Coors facility at 100 N. Church St. due to contractor unavailability. The company originally hoped to open in March, but has moved that opening to late fall. This project added Palestine to the Texas Whiskey Trail, which will create a large impact on tourism economy. The owners are excited to create a destination location for the distillery. Their whiskey is already being sold locally.
The Palestine Mall developer, the Christon Company, has received letters of intent from multiple national brand retail stores interested in opening in Palestine. They will first make repairs to the roof, update the front facade of the building and repair the parking lot. The Christon Company plans to have the new stores open by fall of 2022.
The Overlook Lifestyle Apartment Homes purchased just over 15 acres of property on E Loop 256. Construction of 152 new apartment units is in Phase I. Phase 2 is expected to bring an additional 40 units to the complex.
Kim's is a building a new convenience store north of town, 2700 N. State HWY 19, in front of the Palestine YMCA Alex Patel Soccer Complex. The new convenience store, like Kim's Elkhart location, will have a gas station, groceries, fresh produce, a Boxcar Deli and an outdoor patio area.
The new addition to the Windermere at Cartmell Home property, Cartmell Lakes, which will consist of 15 unit apartment building, 33 cottages, recreational hall, club house and administration building, is currently under construction behind the Windemere Unit off Bascom Bentley III Loop 256 and is expected to be completed by spring 2022. They are pre-booking accommodations and advised that people should hurry before they are all gone.
Zipp's Liquor in Palestine, located in downtown on Spring St., is currently under construction and set to open in January 2022.
Cotton Patch is building a new location at the opposite end of the Plaza. The new restaurant will have a full-service bar.
And a new state-of-the-art laundry mat is being built next to Century 21 on Palestine Avenue.