The new location for the Palestine Library, the Carnegie building, 502 N. Queen St., was once upon a time its former home.
"Preserving historic buildings is vital to the city of Palestine. It makes economic sense to restore and improve Carnegie Library to meet modern codes and requirements," said City Manager Teresa Hererra. "Even though the library's collection will be downsized, our library will be remarkable and inviting. We have great tenured employees currently working in the library who will provide excellent customer service to our community."
The search for a new location began in July when the city council sold the mall and signed a one-year lease with the Christon Company, who purchased the Palestine Mall and gave them 12 months to relocate.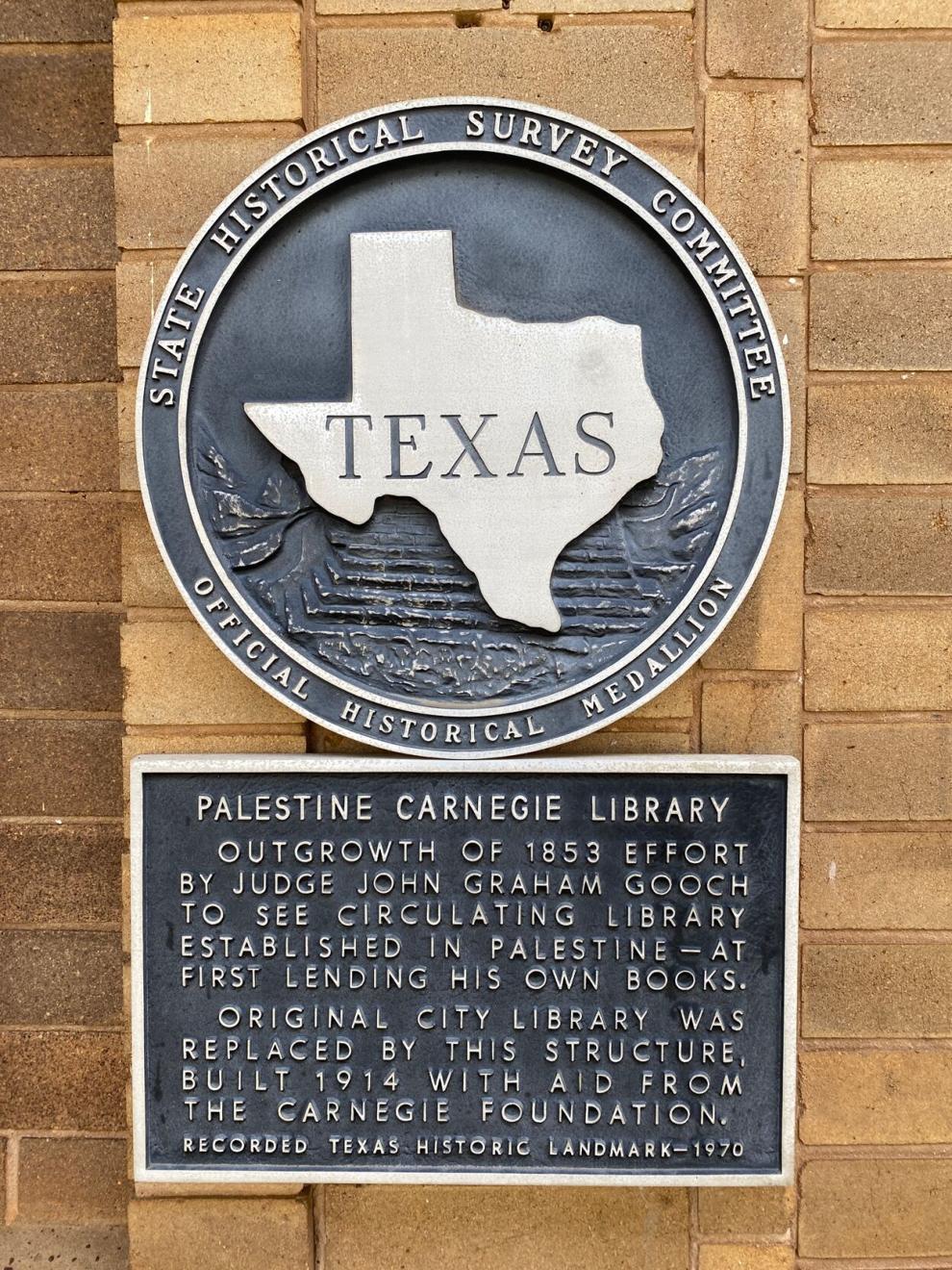 Surveys and studies to build a new library and to possibly rehabilitate the Reagan School building met dead ends when the costs were too exorbitant for the current city budget.
In an Aug. 25 meeting of the Palestine City Council, Herrera opened the discussion by reporting the preliminary cost to rehab Reagan School for the library is estimated at $10 million.
Herrera informed the council that they needed to get the library out of the mall facility and into something temporary until a permanent solution could be developed.
Herrera suggested the Carnegie building as an alternative for the library, at a cost of roughly $600,000 to rehab and make it ADA compliant, in an eight to ten month period at minimum.
This solution will be a reduction of space for the library, but will allow for them to continue their programs and services.
The city only has $2 million to allocate for moving the library at this time.
Herrera reported on Sept. 7 that the city would indeed be moving the library back to its second original home.
"The library staff is looking forward to the challenges that come with the downsizing of the library," said Ana Sanchez, the newly named director of the Palestine Library. "We know it will open doors to new opportunities in the new space, in terms of delivery of services, collection availability and programming. We are committed to making information accessible to all members of our community and deliver professional, courteous and excellent customer service."
The historical marker of the front of the Carnegie states that the first library project began in 1853 as an effort by Judge John Graham Gooch to see a circulating library established in Palestine. He began it by lending his own books.
In the book "Seven Score and Ten," author and Palestine historian Jack Selden quoted a newspaper article from August 14, 1882, that said, "A library society has been chartered, a considerable number of books donated; a library hall is contracted for and will be completed this fall. There is one regularly organized library society, holding regular weekly public meetings."
According to Seldon, in 1910 a library association was formed. A request was made for a regular city appropriation of $300 a year. Title to association property was transferred to the city. The Carnegie Foundation gave $15,000 for a building, with a stipulation the city provide the site and not spend less than $1,500 a year for maintenance.
The building was dedicated October 21, 1914, and used by the library for 71 years.
The building became a Registered Texas Historical Landmark in 1970. It is one of 13 remaining Carnegie Library buildings in the state of Texas.
Since then, the Carnegie building has been utilized as an office space for the city and a non-profit, for a railroad museum, event space and was a former office for the Palestine Area Chamber of Commerce.
Andrew Carnegie, a Scottish-American industrialist and philanthropist, who built Carnegie Hall in New York, is also the namesake and reason the Carnegie building was built in Palestine.
During the last 18 years of his life, he gave away $350 million, which would be the equivalent of $5.2 billion in 2020, to many charities, foundations and universities. That was almost 90% of his fortune.
Through his philanthropy, Carnegie helped create a network of public libraries across America in the early 1900s.
In Texas, Carnegie donated $645,000 to 31 Texas communities ranging in population from Houston, which had only 44,600 people at the time, to Pecos, which had only 639.
According to historical writer, Bob Bowman, in a column entitled "The Carnegie Libraries" while growing up in Scotland, Carnegie saw his father persuade his fellow weavers to pool a portion of their salaries and buy books, which were read aloud as they worked.
Bowman reported at the age of 12, after his family came to America, Carnegie wrote a letter to the Pittsburgh newspaper, seeking public access to a private library which had been reserved for mechanics and tradesmen.
"Carnegie never forgot the opportunities libraries gave him during his career," Bowman said.
The article also states that Palestine's Carnegie is a prairie one-story and basement building with a series of arched windows across the facade.