"It feels weird," Demarion Groves said after refusing to hold the catfish he'd just caught Friday morning.
The 11-year-old has been fishing before and even eaten his catch, but had no interest in handling the slippery fish despite Texas game warden Brandon Thacker removing it from the hook for him.
It was Groves third catch in a matter of minutes during the Palestine Family Fish day event at Wolf Creek Lake.
The city, in cooperation with the Palestine Independent School District Texas After School of Centers on Education program, organized the event to get families out together to fish.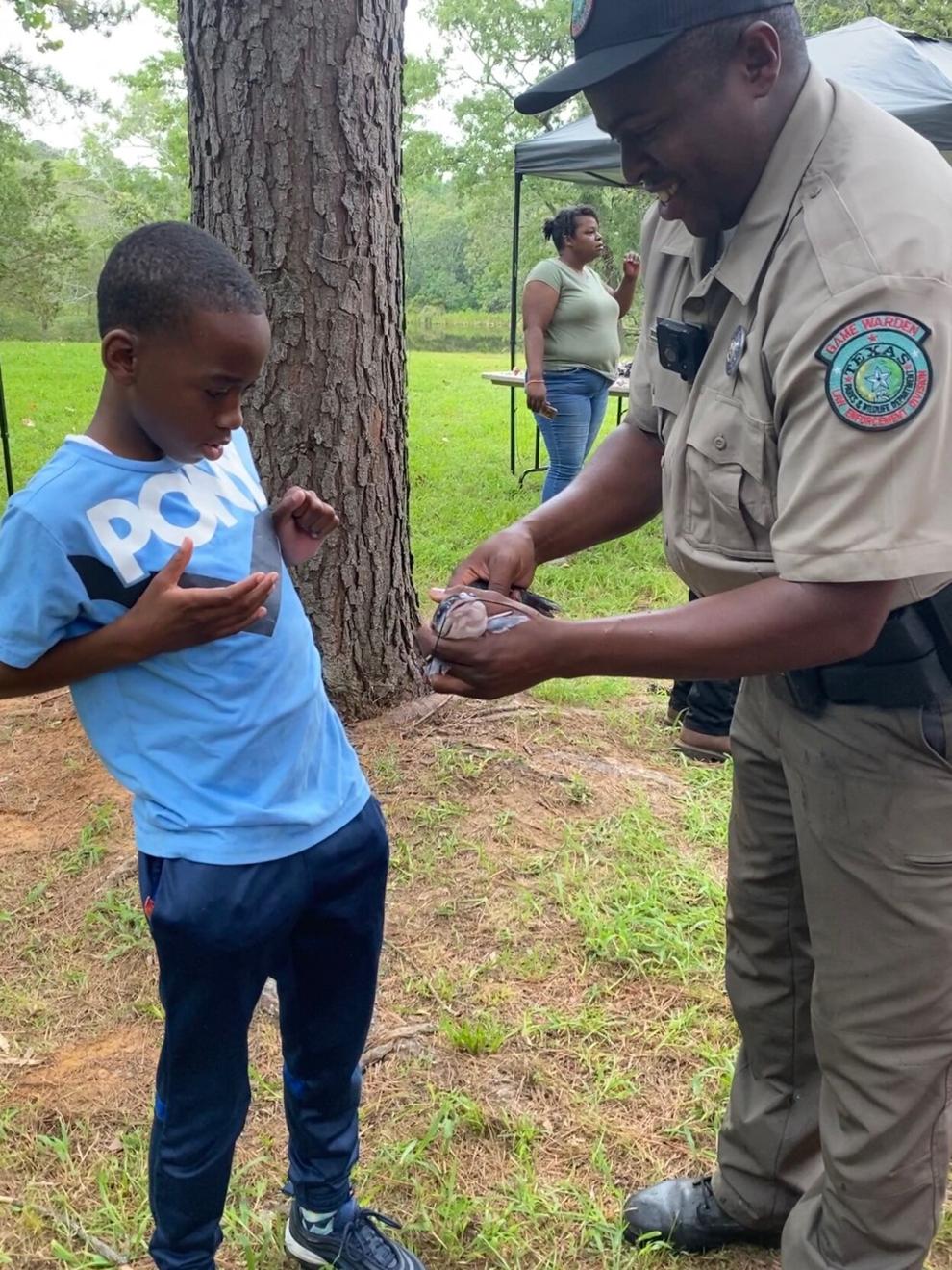 "I love to see the kids," Thacker said. "That's one of the main reasons I took this job, to get back to the kids and introduce them to stuff that they haven't got to do before."
Poles and bait were provided for kids and a vinyl reservoir of catfish was set up for younger kids to get a feel for it before moving to the lake.
"They can fish out in the lake, or they can fish up here," said Patsy Smith, director of Parks and Recreation for the city of Palestine. "A lot of times the littles like to come up here because it's more of a guarantee and they get the excitement.
"That's what we like to see, the excitement on their face."
Adult conversations were regularly interrupted by cheers for kids pulling fish out.
City employees were on hand led by Smith who even helped dig up worms when supplies were running short.
"Hopefully families will be able to spend that quality time together and maybe start coming back out to the lakes," Smith said.
Younger kids looked apprehensive as they watched the catfish dart around under the two feet of water.
Smith and Thacker both said they want this to be an annual event that helps promote outdoor activities for families.
"I come from Polk County and we would do it every year," Thacker said. "When I got here, I have been looking for an avenue to take to get this started here."
Smith said this is the best job she could have to be paid to fish and dig up worms.
According to Thacker future events may include other fish like trout and hosting the event on the weekend to allow more parents who work to get out with their kids.