Sushi lovers in Palestine can now get sushi seven days a week at Samurai Sushi in Brookshire's.
The new sushi franchise located in the deli section, was opened by Rachael Tavera and her brother, Jorge Tavera. It is currently open during store hours, Sunday through Saturday.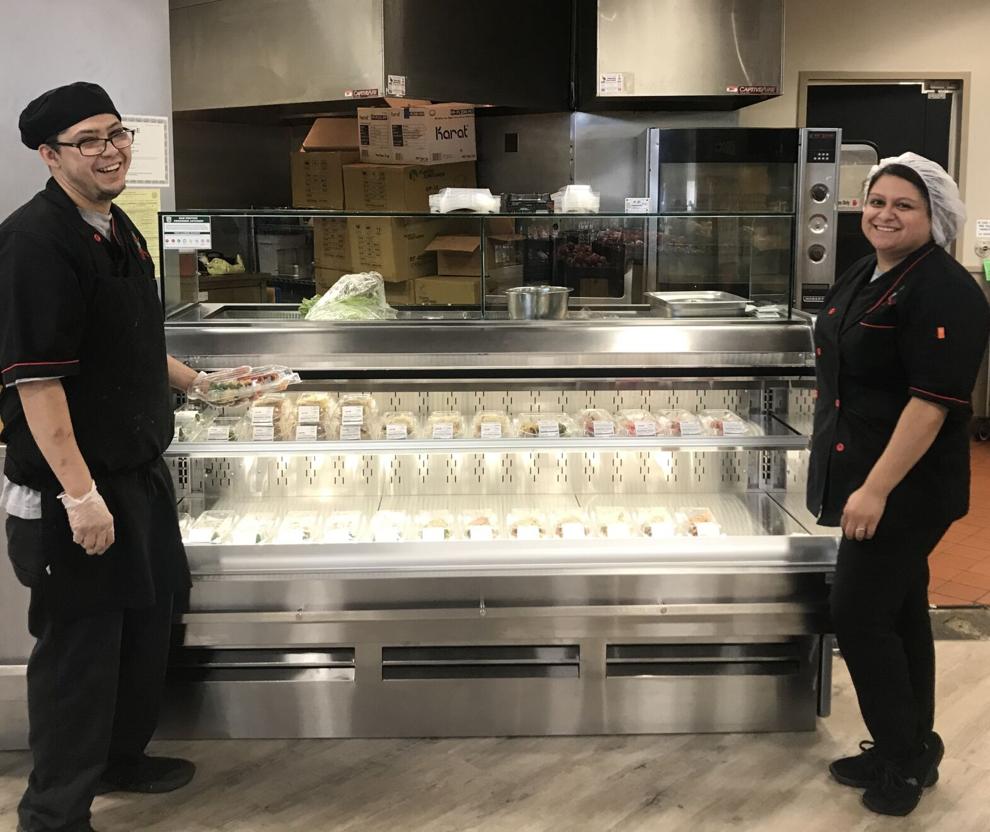 They include both cooked and raw items ready to buy and will take special orders from customers. They also make party trays.
They offer sushi with the freshest, highest quality seafood and other ingredients. Their menu features modern trends on sushi rolls as well as traditional sushi and fresh made dipping sauces.
Pick from Red Dragon, Sashimi, Baby Lobster, Cali Roll, Shaggy Dog, Kyoto Roll, Pot Stickers, Tempura Shrimp Roll, Combos Raw Salmon, Salmon Philly, Tuna Philly and the Hot and Crunch Roll.
"The Red Dragon is made with hot Cheetos and has already been very popular with our customers," Jorge said.
The business opened Monday and has been extremely popular already with locals. Their sushi trays have been flying off the shelves.
"It's all so fresh, and you can tell how much the business owners really put in their time and effort in making it top notch," said local sushi lover Charlie Tunstall. "Definitely a new favorite."
The new business is already inspiring residents to try new things.
"We've had a lot of people who have stopped by and said, 'We've never tried it and we want to try it,'" Rachel said.
Both Rachael and Jorge have worked in the food industry for many years, with Jorge helping Rachael get her first job at Dairy Queen. While Jorge worked at El Toro, Rachael worked in the deli section at Brookshire's where she learned of this new franchise opportunity. The two decided to open the franchise together. The brother and sister duo learned to make sushi from the franchise owner at Brookshire's in Bullard who trained at the Fresh by Brookshire's store in Tyler.
"We work really well together," Rachael said. "We balance each other out."
They are both extremely happy with the local response and excited about their new opportunity serving Palestine.
Order up!