Before his death, Luke Grumbles made a major request of his family, one requiring a big commitment: To make sure his Siberian Husky "Scout" became a therapy dog, as planned.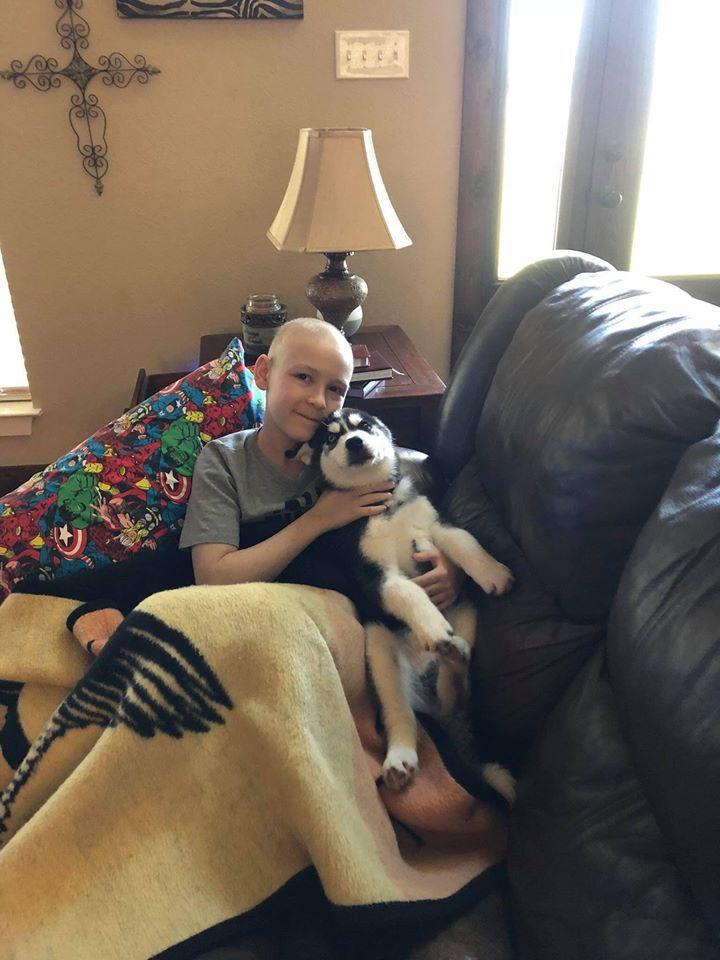 On Sept. 11, 2017, a trip to the doctor for fever, cough, and an earache turned the Grumbles' world upside down.
Just 2 weeks after starting fourth grade at Neches Elementary, Luke Grumbles, 10 at the time, was diagnosed with Acute Myeloid Leukemia.
Luke received 4 intense rounds of chemotherapy, took over 16 medications, and received more than 60 units of blood and platelets. Luke also received a bone marrow transplant in January 2018.
He was released from the hospital Feb. 21, 2018. The family stayed in an apartment within 20 miles of the hospital, as required by the rules until 100 days post-transplant. At one of our weekly clinic visits on April 2, 2018, Luke's leukemia had returned. They were then told the unimaginable. There was no further treatment for Luke.
The next 6 weeks we tried to fulfill all that Luke wanted to do and one of those was to get a husky which he named Scout.
"About two weeks before he passed away, Luke made us promise that even though he would not be here, we would make sure to have Scout trained to be a therapy dog," said Cherie Grumbles, his mother. "Through Luke's journey with cancer, God did great things through Luke.
"One of those things was the desire to help others in the hospital. He spoke many times about the things that made him happy or brightened his day. He made many plans for helping others when he got out of the hospital. He would get so excited when he spoke of them."
The first desire he had was to get a Siberian Husky with blue eyes and name him "Scout."
Luke wanted to have him trained as a therapy dog so that Luke could visit other sick children.
During Luke's 150 days in the hospital, many therapy dogs were brought to visit him. None, however, brought joy to Luke like the husky named, Luna.
"He loved Luna so very much," Cherie said. "Several times when Luke wasn't feeling well or just feeling down, one of the nurses would call the owner of Luna to come visit Luke. From the moment Luna walked through his hospital room, Luke's face would light up; he would grin from ear to ear.
"He would forget about everything else," she said. "After Luna left, he remained happy the rest of the day. Luna brought so much joy and happiness, and inspired Luke to bring joy to others."
The Grumbles believe that God allows us to go through things to help others.
"In 2 Corinthians 1:4 the Bible states, 'He gives us comfort in all our troubles. Then we can comfort other people who have the same troubles. We give the same kind of comfort God gives us," Cherie said.
"Even though Luke is not here to carry on this dream, Luke asked us to carry on his dream for Scout and the LukeStrong foundation. I pray that Scout will bring happiness to more kids than ever. I pray the LukeStrong foundation will be able to help more families and children fighting cancer than ever imaginable."
Scout started his therapy training in June 2018, at the age of 5 months, just a month after Luke passed away.
"He trained diligently for three months with an amazing trainer, Riouri Payn," Cherie said. "She showed us how to continue to train Scout at home.
"We all have worked with Scout daily but my husband, Dwayne, is his handler. He's done such an amazing job with Scout. Scout has become part of our family."
The Grumbles continued to train Scout, until they felt he was ready.
After much prayer and hard work, Scout tested in Garland Saturday, Jan. 5 with Pet Partners. He's now a certified therapy dog.
"We are so excited about seeing what God will do through Scout to bring joy and happiness to many pediatric cancer patients," Cherie said.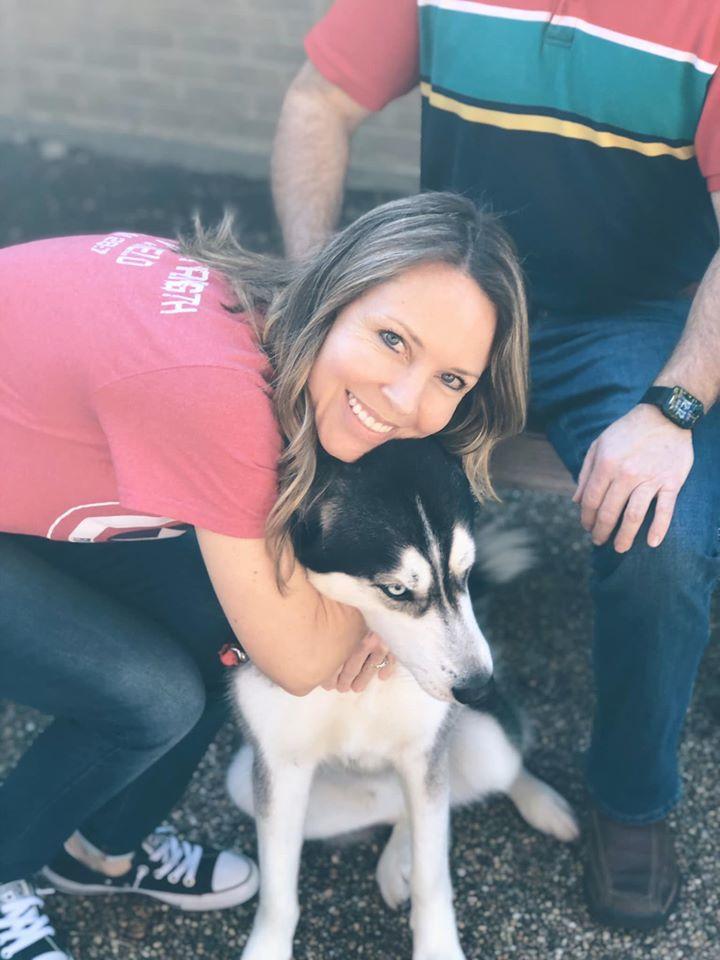 In honor of his first master, Scout wears a tag with a picture of him and Luke.
Beyond Scout, the family has also continued the work they began for Luke with The LukeStrong Foundation, a non-profit organization dedicated to minimizing the burdens, emotional and financial, so many families face during their battle with childhood cancer.
The LukeStrong Foundation will organize a fundraising event on April 25 at the YMCAA Soccer Complex. "
To learn more about the LukeStrong Foundation, please visit: lukestrong.org or visit Facebook page: https://www.facebook.com/LukeS