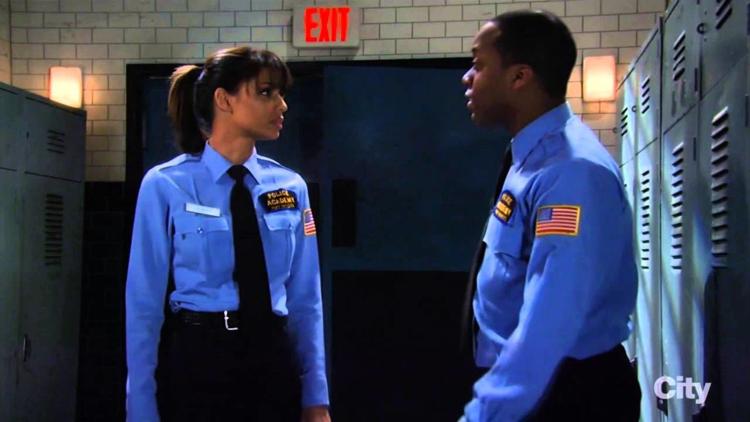 It's proud moment for Dorell Anthony.
The Oakwood native, who turns 31 today, June 29, recently reprised his role on General Hospital.
His character, a former policeman named Mark, is now a bartender in Port Charles after a round of layoffs at the police department. Anthony landed his first spot on "General Hospital" as the police officer in the fall of 2015. That spot aired in January 2016.
Anthony, reprised his role for two more appearances on "General Hospital" in June 2016.
He appeared in six episodes of the day-time soap in 2017, including the famed Nurses Ball and six in 2018 and will continue to make appearances this year.
"I love that I'm getting to continue to be a part General Hospital," Anthony said. "I'm hopeful we will continue to develop the storyline of this character into a much larger role on the series. I'll always be grateful to be a part of this show's wonderful history."
Beyond that, he was in two episodes of Asunder this year.
Anthony is also the creator of the hit web series, "PRIDE: THE SERIES," in which he stars with Braden Bradley, Ashley Mitchell, and Adam Rios.
The series, which is about to launch its third season, is about four people connected by blood, friendship, sex, and love – and their choices between good and evil.
"This season is actually a reboot," Anthony said. "Those that did not start with us from the beginning, won't be lost, the storylines will continue along the same lines."
The reboot, in part, is to make the series more marketable to television networks. The new season, just like the first, revolves around World Pride Day 2019.
For those that haven't watched the series, the show grapples with unique storylines through a multi-cultural, sexually diverse, and an overall unique lens pointed directly at the dark, gritty modern world – not unlike the one we currently live in.
The envelope-pushing digital series focuses on four friends: Kai, Trina, Travis and Adam – each one navigating their own personal complexities to find out who they are, what they want and what they are willing to do to get it.
The storyline follows their struggles to live life on their own terms with bi-sexuality, transgender roles and coming out in the heart of New York City.
Anthony recently announced Scott C. Sickles and Maryam Myika Day, have joined the PRIDE team as head writer and breakdown writer, respectively.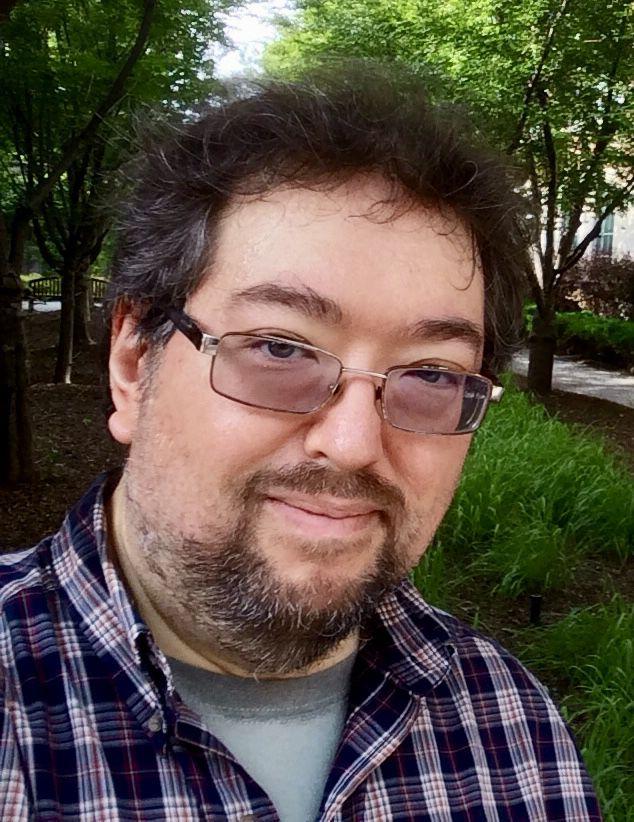 Sickles, an LBGT writer of Asian descent, comes to PRIDE: THE SERIES with thirty-plus years of experience in writing. He has received four consecutive Writers Guild of America Awards on the writing team of the daytime serial General Hospital, as well as six Emmy Award nominations for that series and One Life to Live. Sickles' play, Nonsense and Beauty, premiered at the Repertory Theatre of St. Louis in March.
Sickles had this to say, "I was especially intrigued by how the first season centered around Pride Day 2013, then went back and forth in time, telling the story of these characters' lives like a neo noir puzzle."
The third season picks up six years later on World Pride Day.
"Six years later, the characters have grown up, their relationships have evolved, and the world has changed... in good ways and bad," Sickles said. "We're looking forward to more romance and sex for these characters, as well as more politically-charged stories that reflect the challenges LGBT people and our allies face in these troubling times."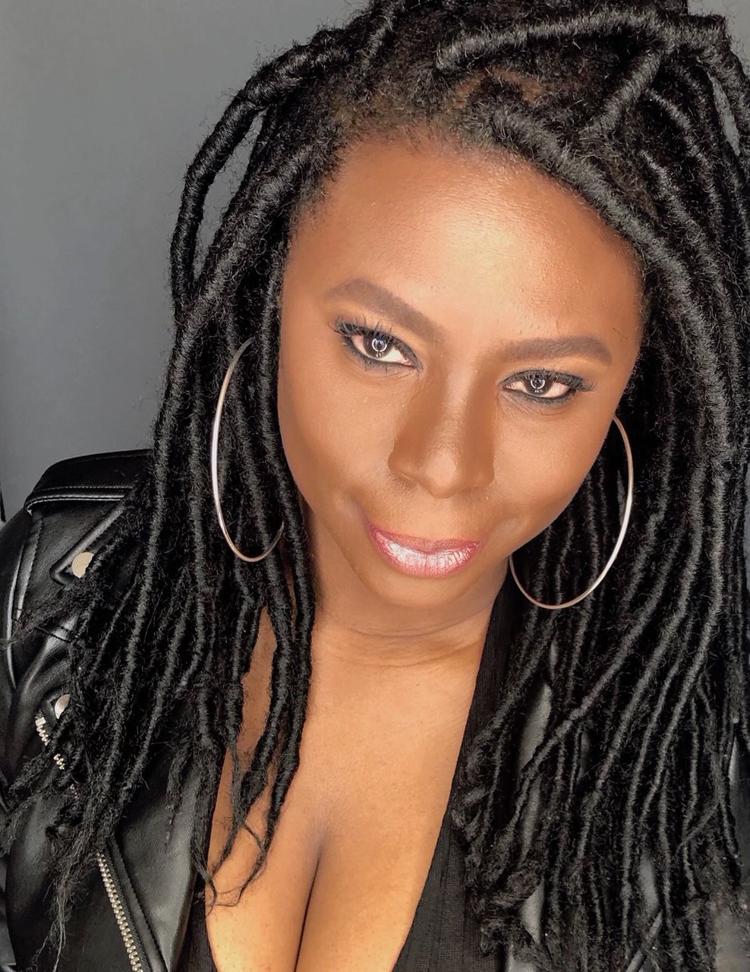 Day, a Telly Award winning producer, hails from New York City where she began her career studying with some of the greats in acting: the late Israel Hicks and currently master teacher, Ivana Chubbuck.
She most recently appeared in a supporting role in the feature film SMARTASS, starring Joey King of FX's Fargo.
Her writing efforts landed her a partnership with MarVista Entertainment for her TV movie ON THE LINE, the story of the first African American Radio City Music Hall Rockette, and penned the untold story of Tammi Terrell for the upcoming biopic MOUNTAIN HIGH, starring Kat Graham of Vampire Diaries and All Eyez On Me.
"Our passion is to reflect through our art the times we are in," Day said. "PRIDE: The Series is a reflection of the unique timing of the absolute freedom of voice, agency and action we now see in the LGBTQ community.
"PRIDE the series is a reminder to us all of our responsibility to show up, be present, and exact who we are and to continue to fight to let our voices be free."
Along with the new writers, PRIDE: THE SERIES plans to introduce new, engaging storylines with fresh, seductive characters this upcoming season.
Returning PRIDE: THE SERIES cast members include Emmy-nominated Ilene Kristen ("One Life to Live"), award winning actress Lauren B. Martin ("As the World Turns"), Tony Head (HBO's "The Wire"), two-time Emmy winning Vincent De Paul ("As the World Turns"), and three-time Emmy nominated actress and one the most successful voice artists working today, Melissa Disney.
Dorell Anthony, Ashley Mitchell, Braden Bradley ,and Adam Andrew Rios, better known as the "Core Four" will reprise their roles for the upcoming season.
Anthony, is the son of Oakwood native Wilmertine Harrison and Bobby Anthony of Dallas, the grandson of Rosie Harrison of Oakwood and big brother to Shaquille Robinson of Oakwood and Zack Anthony of Dallas.
After graduating from Oakwood in 2006, Anthony went to Tyler Junior College for two years before transferring to Texas State University, where he received a bachelor's degree in performance and production.
In true Dorell Anthony fashion, he decided on the "spur of the moment" to move to New York. It was there he was cast in some of his biggest roles to date.
Anthony's resume includes spots on "Blue Bloods" and "Friday Night Lights" for television, "All My Children" for web, "Snapshot," for film and numerous stage productions.
He is credited with creating and producing the cult horror classics "Homecoming" and "Homecoming II" along with his award-winning digital series "PRIDE: THE SERIES."
He is managed by CP Talent Management and represented by BMG Talent.
You can watch the first and second season at Amazon Prime, the first season free of charge at TUBITv.,and at our website www.pridetheseries.com