Palestine students learned a valuable life lesson this month while collecting thousands of nonperishable food items for families in need. By adopting their own food drive project, students at each campus learned first-hand how to make the most impact through community service.
National Honor Society students at Palestine Junior High collected roughly 1,000 items that arrived at The Stockpot Thursday. The Stockpot also received hundreds of items from Washington Early Childhood Center, Northside Primary School, and Palestine High School. 
Known as Palestine's soup kitchen, the Stockpot feeds 50 to 100 hungry people a day who arrive between 11:30 a.m. to 12:30 p.m. on weekdays. The all-volunteer staff were overwhelmed and grateful for the donated items, which will be used to prepare meals on Thanksgiving Day and over the next few months.
Another PISD campus, AM Story Intermediate, decided to help families of their own students. Of AM Story's 650 students, roughly 20 participate in the school's backpack program. They receive a backpack filled with nonperishable foods each weekend so they can eat better on days they don't attend school. PISD participates in the district-wide backpack program with the East Texas Food Bank. 
"Superintendent Jason Marshall wanted to make sure that every campus and administration had an opportunity to have this life lesson for our children in giving," said Larissa Loveless, PISD public relations director. "Some campuses have chosen to do something very specific, something close to their hearts and some have chosen to simply participate at the district level."
Over the past three weeks, each of the school's 34 homeroom classes was responsible for bringing a specific nonperishable item, from canned vegetables and fruits to cake mixes and snack foods. Julia Poff's homeroom class brought 84 boxes of Hamburger and Tuna Helper, which can be made with canned tuna or chicken donated by students in other classes.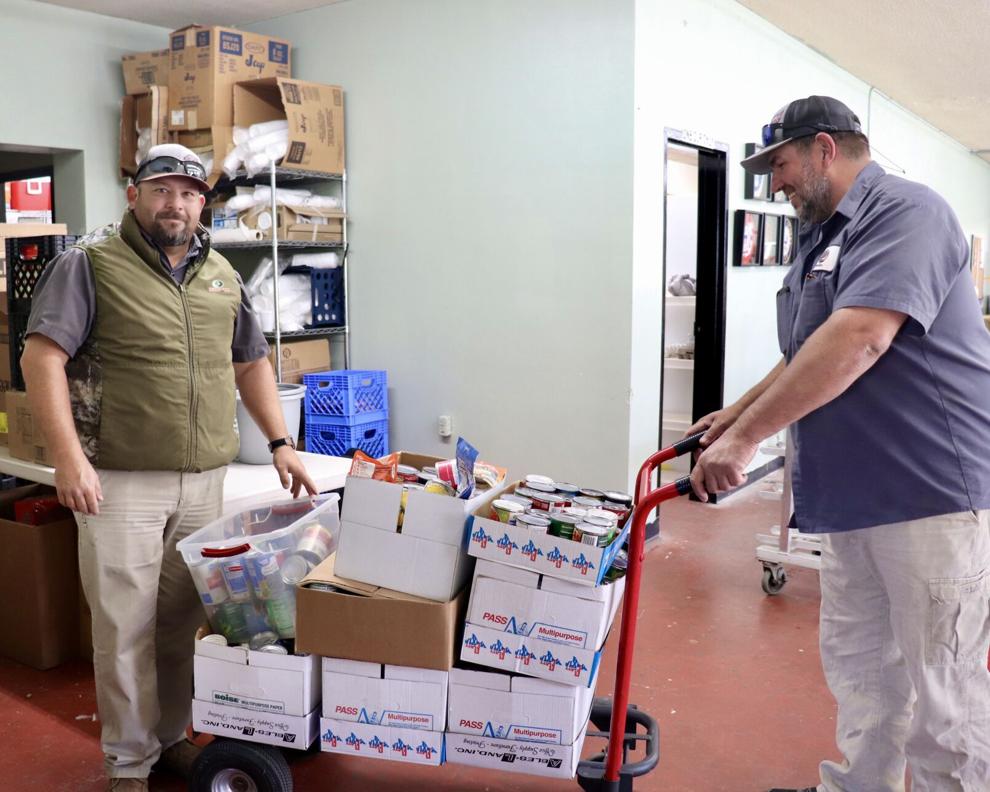 The hundreds of food items collected by AM Story's students this month will supplement the diets of their classmates through the Thanksgiving and Christmas holidays when they can't eat at school or receive a full backpack each weekend.
The lesson in giving started earlier this month when Assistant Principal Yumesha Mosley spoke to fourth, fifth, and sixth grade students in each of AM Story's 34 homeroom classes about the need to feed their fellow students.
"I went to all their homeroom classes and talked to them about the importance of providing for our fellow students," Mosley said. "We want to make sure that they don't starve over our holiday break because we get quite a few holidays back to back."
Mosley's message stuck with sixth-graders Issis Gray and David French, who said they believed it was important to feed the hungry.
"Some people might not have enough money to get the things that they need," Gray said.
The school protects the confidentiality of the backpack program's recipients. The students don't know who they're helping but still want to help.
"I think it's good to give people food if they don't like have food at home, too, so they don't starve," French said.