Rudy Flores, a Republican candidate for Anderson County Sheriff, picked up another high-profile endorsement last week, when state Rep. Cody Harris (R.-Palestine) threw his support behind him.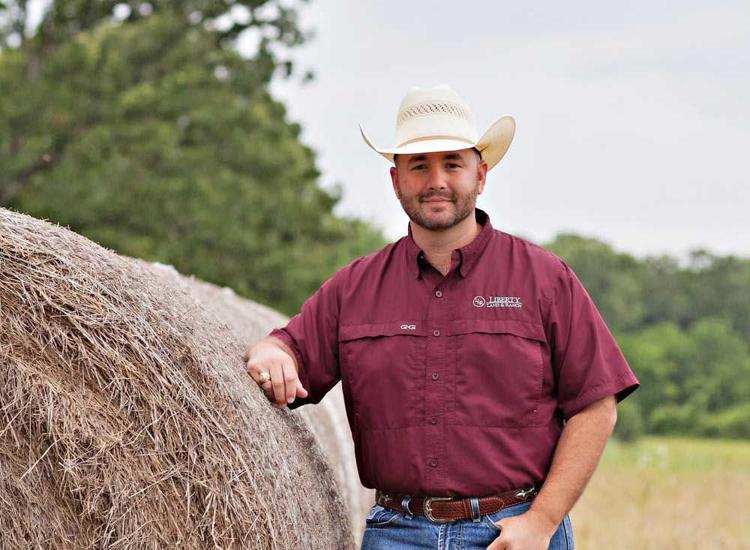 Harris called Flores a conservative who will support the Second Amendment, and work diligently to protect Anderson County.
"His experience in law enforcement is unparalleled in this race," Harris said. "Rudy has all the experience, expertise, and qualifications to do an excellent job."
Flores said he was honored to receive Harris' endorsement. "I look forward to working with Representative Harris on issues that are important to our county," he said.
Flores is running for sheriff against Jeff Taylor, also a Republican. The two will face off in the March primary election.
Incumbent Sheriff Greg Taylor, who also endorsed Flores, has announced he won't seek another four-year term.
The deadline filing date for county, state, and federal elections for 2020 was Dec. 9. The last day to register to vote in the 2020 primary is Feb.3. Early voting will run from Feb. 18 – 28; the spring primary election is set for March 3.
State Sen. Robert Nichols (R.-Jacksonville) also has endorsed Flores. "Rudy is garnering critical support and endorsements from many key Republicans," Nichols said. "I'm happy to be in such good company of leaders who understand why Rudy Flores is the best candidate."
Flores is a retired sergeant with the Texas Rangers, with than 33 years of law enforcement experience. He began his career in 1982 with the Galveston Sheriff's Department.
In 1988, Flores was recruited by the Texas State Troopers. Moving to Anderson County in 1996, Flores was appointed to the Texas Rangers. He served as a Department of Public Safety trooper, sergeant, and Texas Ranger until his retirement in 2015.
After retiring from the Texas Rangers, Flores co-founded a law enforcement training and consulting company.
Flores has a bachelor's degree and a Master Peace Officer License. He is a graduate of the Leadership Command College at Sam Houston State University's Law Enforcement Management Institute.