Nashville Artist Tori Martin is kicking off her Blue Light Special Tour with a performance at Palestine's 85th Annual Dogwood Trails Festival.
Martin chose Palestine as the first stop on tour to shine a light on local businesses, visiting six local business throughout the day Friday, March 17. Each business will feature a "Blue Light Special" during her stop.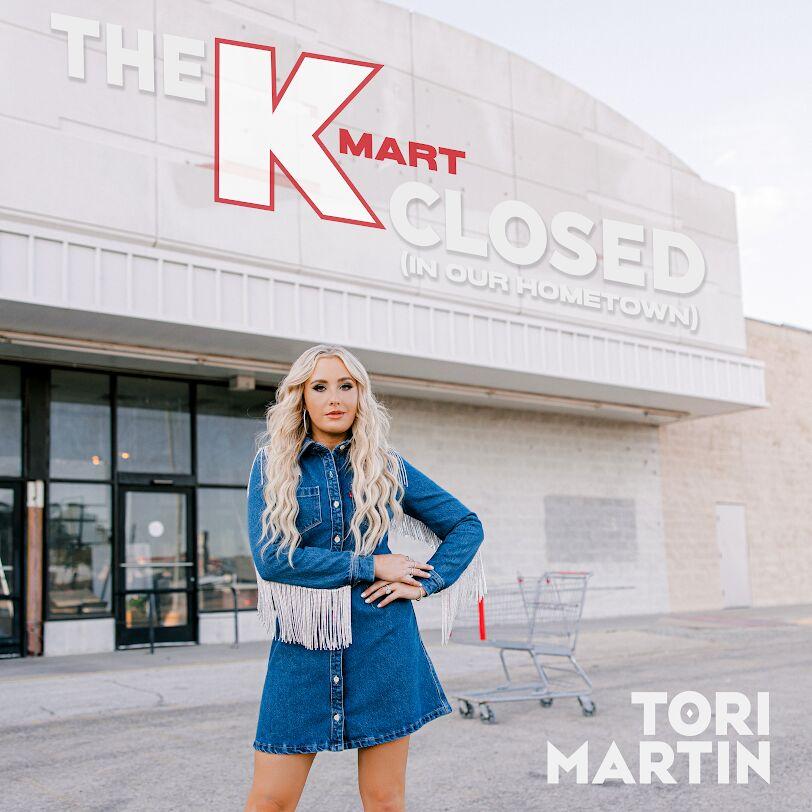 The Blue Light Special Tour is promoting Martin's newest song, "The Kmart Closed," a song she wrote with Bill DiLuigi and Kirsti Manna. Manna is the writer of Blake Shelton's #1 Smash Billboard hit "Austin."
Martin hails from Azel, Texas and says she remembers shopping and eating pizza at the local Kmart until it closed. It was while working in a songwriting session with DiLuigi and Manna that someone brought up the closing of a Kmart.
"I said, 'The Kmart closed in my hometown too.' And we all looked at each other and knew that was a song," Martin said.
"The Kmart Closed" is Tori's third single released to Texas radio and on all streaming platforms. While the song is already available on streaming platforms, her visit to KYYK in Palestine will be the first spin for Texas radio.
"I am excited to have been able to create the Blue Light Special Tour for Tori," said Wynne Adams, Marketing and Promotions LuckySky Music. "From my years of marketing and promotion and sales, when the Kmart came to town although it brought great prices and the convenience of shopping under one roof, I experienced many of the local businesses that were my clients, not able to compete and had to close their doors. With the Blue Light Special Tour it gives us a chance to shine a light on local hometown businesses and all they have to offer, not only the products and services but the inspiring stories behind these businesses. I love to see when businesses, the Chamber and all of the local media can come together. This is what is needed at this time in our world. We are stronger united as a community than divided. We truly appreciate the town of Palestine coming together and welcoming the Tori Martin Blue Light Special Tour."
Martin's tour sponsor is Miss Me Jeans, which she serves as a brand ambassador. Martin's camp will be handing out discount coupons at various locations and the festival. A lucky fan will also have the opportunity to win the outfit Martin is wearing to the Meet & Greet. Listen to her radio and television interviews for details on how you can win.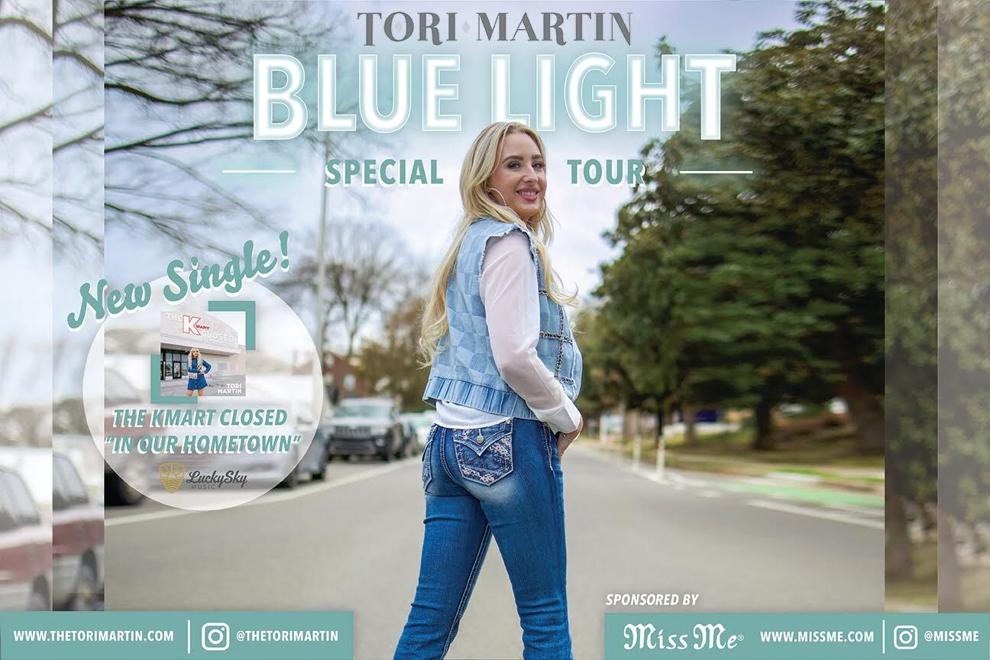 Martin is scheduled for an interview on KETK NBC's Midday Show Thursday, March 16 and on KYYK-KNET radio at 7:30 a.m. Friday, March 17 on the Morning Show with Kat.
You can catch Martin around Palestine throughout the day Friday at various businesses.
She will be at Old Magnolia Sandwich Shop, hosted by Mayoral Candidate Krissy Clark at 9 a.m., Pirates and Pearls Boutique at 10 a.m., All Star For for a Customer Appreciation event at 11 a.m., Pint & Barrel Drafthouse at noon, Advantage Self- Storage at 2 p.m., Legacy at Town Creek at 3 p.m., Cavenders at 4 p.m. and the Redlands Hotel at 5 p.m.
This is not Martin's first, but second visit to Palestine.
"The last time I was there they brought in some food from various businesses and pie from Oxbow Bakery," Martin said. "I still remember that pie. It was so good."
Martin said she loves the hometown vibe of Palestine and feels its much like her hometown.
Tori was born in sunny Ft. Walton Beach, Florida and said she grew up a military brat living in many different states before landing in Azle, Texas at age 7. She spent most of her life in Azle, just outside of the Dallas/Fort Worth area before moving to Nashville in 2017 to follow her musical dreams.
Martin began singing in church before taking the stage at various opry houses throughout Texas. She was a contestant on Season 14 of ABC TV's American Idol.
In 2015, she was nominated for "New Female Vocalist of the Year" at the Texas Regional Radio Music Awards and at 16, Tori recorded her first EP, Falling Straight Up, in Nashville and headlined her first concert.
In 2019, Martin released her single, "Living the Dream," but you might know her best from her catchy, modern traditional uptempo, "What Would Dolly Do?" Martin said the song was inspired by a visit to Dollywood in which she was touched by personal, handwritten notes from Dolly.
"She's my queen," Martin said.
Splitting her time between Texas and Nashville, when she's not performing or writing, Tori loves to travel and spends time with her husband Jason and their two golden retrievers, Duke and Daisy.