Palestine YMCA is expanding fitness and wellness programs with new 24-hour fitness access and a new Childwatch building, made possible by a grant of $130,000 from Y USA, the organization's parent organization. A ribbon cutting and open house noon Thursday, Jan. 14, will showcase the facility's recent upgrades.
Palestine's Y is one of 40 clubs nationwide to receive the grant in October. The grant stipulated use of all funds by Dec. 31. Half the money, roughly $65,000, is funding the new 1,000 square-foot Childwatch building and outdoor play area.
The Business Continuity and Viability grant is also funding more personal protective equipment, new support staff, and a new Y Fit class.
The 24-hour access opened Nov. 6. to adults 18 and older who agree to pay an additional $5 per month and sign an agreement and liability waiver. Participants receive a new coded card or key fob that allows them access to the fitness center when staff are not present.
The facility's operating hours are 6 a.m. to 10 p.m. Monday through Friday and 8 a.m. to 2 p.m. Saturday. The Y is closed on Sundays and holidays.
The after-hours access is filling a need in the community, according to Jeremy Janz, Palestine YMCA's chief operating officer. Janz said many members who work nontraditional hours, from prison guards to first responders to Walmart warehouse workers, requested 24-hour access and are now grateful.
"They love that we listened to them," Janz said. "Now we have more people coming back to us and membership is increasing."
Childwatch is a no-fee program designed to supervise kids of parents using the fitness facilities up to two hours a day. Childwatch operates separately from YMCA's childcare services, which cares for 165 children six months to 12 years old. Moving Childwatch to the separate building allows the childcare to use its former room inside the building.
Cindy Piersol, Palestine YMCA's chief executive officer, said the initial reason for applying for the grant involved increasing the indoor area available for the childcare program.
The grant is also allowing Childwatch to expand its hours. Childwatch services for ages six months to 15 years are now available to members 8 a.m. to 4 p.m. and 4 to 8 p.m. Monday through Friday, and 8:30 to 11:30 a.m. Saturdays.
Previously, Childwatch served children ages six weeks to nine years, but the addition of a teen nook and access to an enclosed yard will provide homework and outdoor play areas for older children while parents exercise.
The new Y Fit classes led by Stephanie Herrod, an instructor with specialized training, promotes functional fitness through strength and agility exercises.
"Y Fit increases the body's ability to do everyday tasks, move freely, and prevent slips, trips, and falls," Piersol said.
Another popular Y program, the Silver Sneakers, moved into the gym in 2020 to allow social distancing for seniors taking the class.
The club is also receiving donations of a new exercise machine and a dry sauna in the men's locker room from private individuals.
The YMCA continues to expand its programs and services toward the goal of creating healthy communities. A physical health advocate, Piersol encourages members of all ages to visit the YMCA frequently and participate in classes and programs.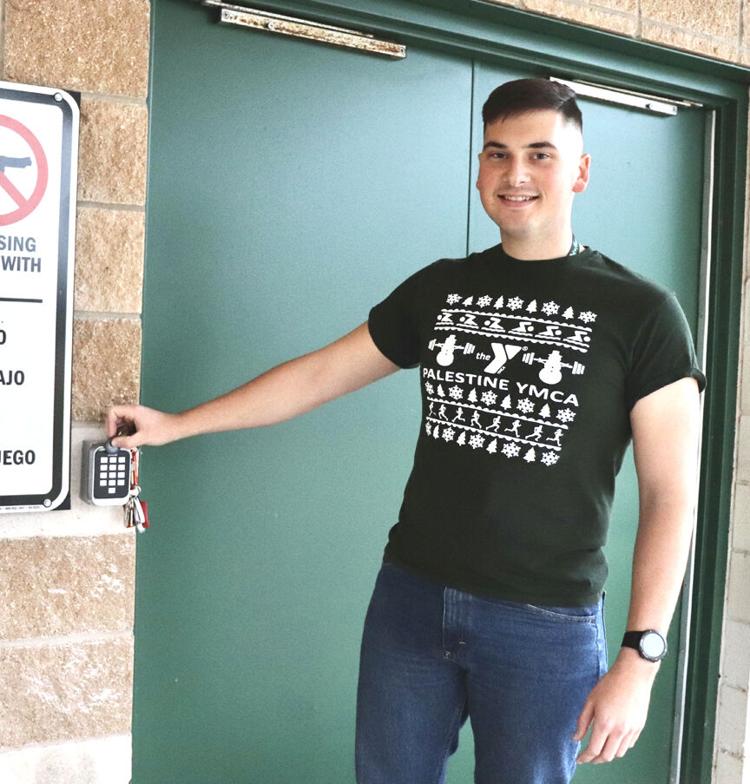 "People need to take care of themselves physically and mentally," Piersol said. "Exercise, no matter where that is, is the best way to do that."