Palestine recently qualified as one of 1,000 or more places "Where Women Made History," a new database curated by the National Trust for Historic Preservation that commemorates the 100th anniversary of the 19th Amendment, which allowed women the right to vote.
Two historic women, Mary Kate Hunter and Osjetea Briggs, represent Palestine in the nationwide campaign of more than 1,000 places where women left a footprint on their communities.
Thus far, only 24 entries from Texas are listed in the database, and how Palestine became one of 14 places in the state where women made history is a story of its own.
The City of Palestine added a new position, Heritage Development Coordinator, and hired Cori Conrad for the role in March. She is researching and developing a variety of resources that can help the city market its value as a heritage destination.
The addition of Briggs and Hunter to the database is one of many projects she is working on at the Visitor Center with Tourism and Marketing Manager Mary Raum. Other than submitting the two historic entries, future prospects for heritage tourism include living history events, trolley tours, and improved wayfinding signage.
Where Women Made History celebrates the 100th anniversary of women's suffrage, or gaining the right to vote. The campaign began in January and attained 1,000 submissions by Women's Equality Day, on Aug. 26. The campaign has had an overwhelming response and is continuing through the end of the year.
According to the campaign's website, additions are accomplished through crowdsourcing, or voluntary submissions. The site invites everyone to submit applications, but is reviewing each for accuracy and impact.
Living in different eras, Hunter and Briggs both made significant contributions to Palestine's culture. Hunter (1866-1945) was instrumental in founding the city's first public library and Palestine's Carnegie Library, which opened in 1914, and served as the library's home for 71 years.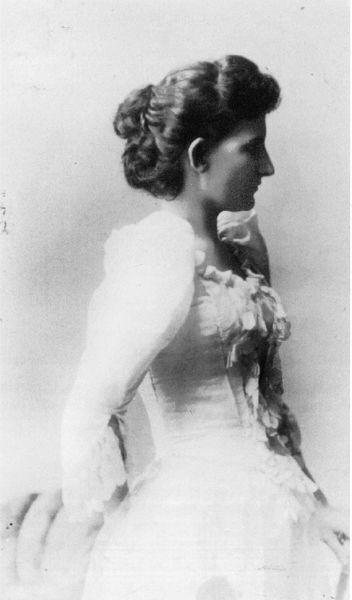 Hunter also campaigned for women's suffrage, founding the Palestine Equal Suffrage Association and serving as Vice President of the Texas Equal Suffrage Association from 1915-1916. After women gained the right to vote, she taught classes on voting procedures and evaluating candidates.
A member of the Texas State Library and Historical Commission and Texas State Historical Association, Hunter worked on a history of Palestine for many years. She was organizing a centennial for Palestine when she died in 1945. The city celebrated its centennial in 1946 and dedicated it to Hunter.
Briggs (1917-2002) was a Native American artist, photographer, and writer who captured Palestine's community life in the mid-1900s. Born in Groesbeck in Limestone County, her grandfather was a member of the Kickapoo tribe.
Briggs travelled and took photographs around the world in her early years, but settled in Palestine in the 1950s and opened a studio where she photographed many of Palestine's residents and community events.
In the 1960s, Briggs founded The Elkhart Eagle, writing stories and publishing the weekly newspaper. Her column "Walk in My Moccasins" received national recognition for coverage of John F. Kennedy's assassination in 1963. The Texas Press published a book by the same title in 1992.
The National Trust for Historic Preservation is part of the US National Park system. For information, visit www.savingplaces.org. For information about Visit Palestine, call 903-723-3014.