Small things can make a big difference.
Just ask Tony and Carolyn Price, or one of the hundreds of people they have touched with random acts of kindness.
The couple has found a unique way to reach strangers and brighten their day. It's their small contribution to growing the good in our world.
I met the Prices at the Hobby Lobby check-out counter. Tony was buying tiny picture frames.  DOZENS of tiny frames, of all styles: simple and wooden, gilded and blingy, bejeweled and feminine, plain and manly. 
I had to ask why.
It started 20 years ago.  In his career as a school principal, assistant superintendent, and superintendent at Fairfield Independent School District, Price began to create little gifts to encourage his staff and students.
He would present them with a framed stamp related to their lives: Stamps for students in 4H or FFA, and stamps for graduates headed into the military, among many others.
"I gave them a stamp of their branch of service," Tony said.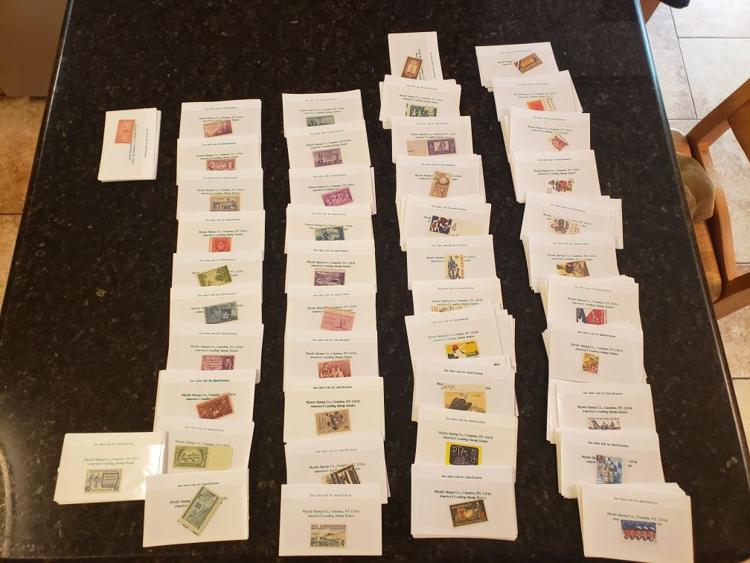 These gifts grew to include strangers.  If Tony read in the newspaper about someone doing something special, he would choose an appropriate stamp, frame it, and give it personally or through the mail.
Twenty years and countless gifts later, Tony and Carolyn still seek uplifting ways to acknowledge people.
They've found stamps for almost any occasion – stamps for all branches of the military, stamps for Rotary, stamps for the Red Cross, Boy Scouts, and Girl Scouts. 
Tony has handed out stamps related to occupations – banking, the medical field, the telephone industry, the Bar Association – you name it. 
"I'm not one-dimensional," Tony said. "Anybody is eligible, if they're good people."
Tony's philanthropy is mostly anonymous, though he isn't trying to hide. Nowadays, the post office frowns on packages without a return address – especially those mailed to senators or congressmen. So he includes a simple letter. 
For the last 15 years, Tony has had a special focus group:  Vietnam veterans. He's passed out hundreds of stamps to them.
"Vietnam vets really touch me because they have largely been forgotten," he said.
"Older veterans of World Wars I and II were celebrated, and we've done better with the last groups of soldiers, but Vietnam vets have been under-appreciated.
"If I see a car in the parking lot with a Vietnam sticker, or a man at Walmart wearing a Vietnam cap, I've probably got a framed stamp in my pocket for them."
Tony and Carolyn gave out four on the day I saw them buying frames.
Price does not consider himself a philatelist (stamp collector). None of his stamps are exceptional or particularly valuable, except to recipients.
"Most stamps from the 40's and 50's were 2- or 3-cent stamps," Price explains, adding, "When stamps are no longer marketable by the post office, they are bought up by companies who sell them as collectibles."  
Price orders most of his from Mystic Stamp Company in New York; all are mint (unused).   The Prices currently maintain an inventory of 124 different stamps to be used as random acts of kindness.
The stamps have been issued from 1912 to 2008.
Several years ago, the Prices expanded their random acts of kindness to include sending children's reading books to schools.  As they travel, the couple watches for half-price stores or antique shoppes.
They look for books with life lessons. The books are usually mailed to a school principal to be read to the kids, then added to the school library.  So far, schools in all 50 states, as well as 11 countries, have received books from the Prices.
 People have told him they put the stamps in their office or on their desk, and it reminds them of who they are.
Tony Price needs no other recognition for his random acts of kindness.