The Texas coastline is bracing for yet another hurricane, expected to hit sometime Monday.
Tropical Storm Beta is expected to strengthen into a hurricane sometime Sunday before making landfall. Forecasters predict coastal cities will see the outer rain bans from Beta late Sunday, early Monday.
Beta formed out of Tropical Depression 22 on Friday. As of 8 p.m. Saturday, Beta was located 330 miles east-southeast of Corpus Christi, and 245 miles south-southeast of Lake Charles, La. with sustained winds of 60 mph.
The National Weather Service issued numerous Storm Surge Warnings in effect for coastal parts of Texas such as Port Aransas to High Island, Texas—including Copano Bay, Aransas Bay, San Antonio Bay, Matagorda Bay, and Galveston Bay.
Voluntary evacuations were issued for both the city of Galveston and Galveston County on Saturday.
Galveston's interim mayor, Craig Brown, reported possible rainfall totals of up to 10 inches, which would leave roads impassable, especially along the city's west end and low-lying areas.
The NWS predicts the flash flooding impacts of Beta will have the potential to be life-threatening.
Coastal communities are already experiencing storm surges.
In Freeport, Mark Greer reported that the water had already begun to rise.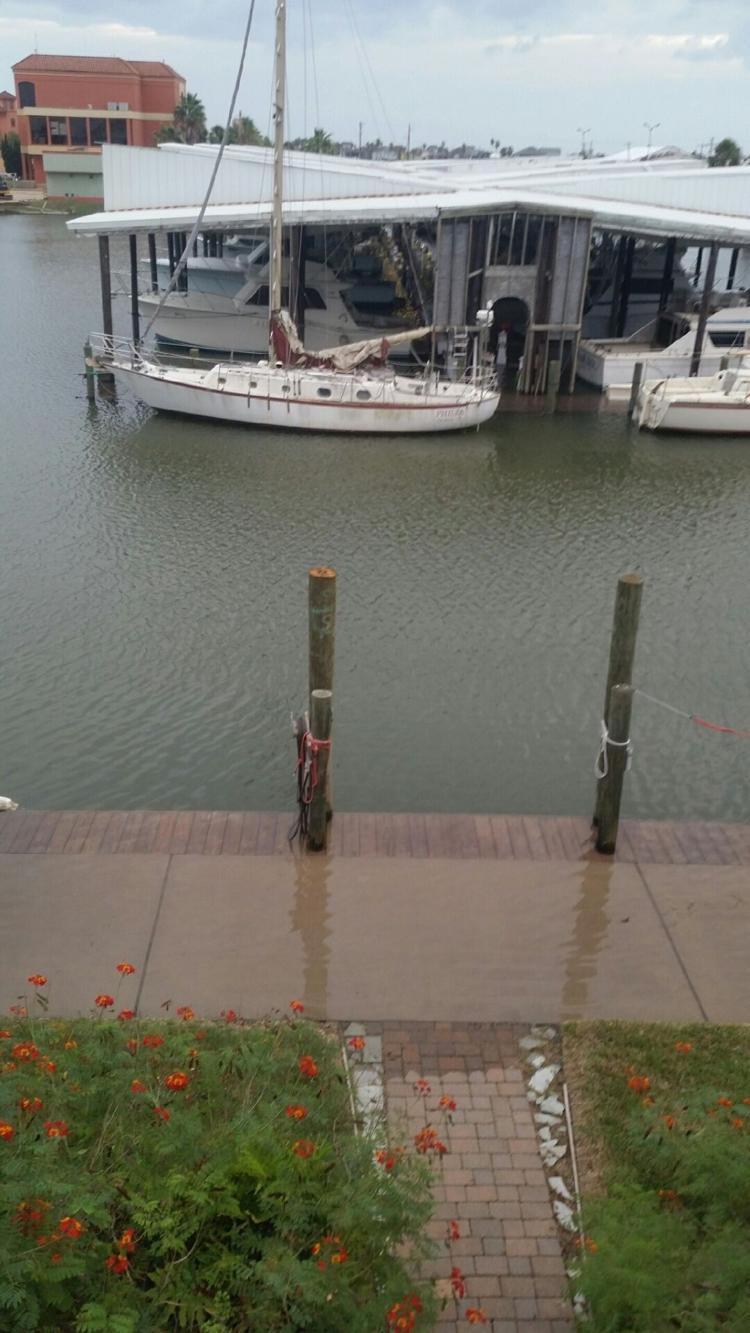 "This one is going to be a lot worse than Hurricane Laura was," Greer said. "The docks and everything are already underwater and this thing is still a few days away."
Greer, a Westwood ISD graduate and owner and Captain of the Cast Off II and A1 Deep Sea Charters, has a home in Freeport and plans to ride out the storm, as he has done with others in the past.
A tropical storm warning has been issued from Port Aransas, Texas, to Intracoastal City, Louisiana.
Thousands in Lake Charles, Louisiana remain without power after being slammed three weeks ago by Hurricane Laura. There is concern Beta could hit the area with rain once again.