NEW SUMMERFIELD — Three men were arrested and charged with capital murder for the shooting deaths of four people during the early morning hours of Tuesday near New Summerfield which is about 35 miles northeast of Palestine.
The Cherokee County Sheriff's Office identified the suspects as Jesse Pawlowski, 20; Dylan Welch, 21 and Billy Phillips, 37; all from the Jacksonville area.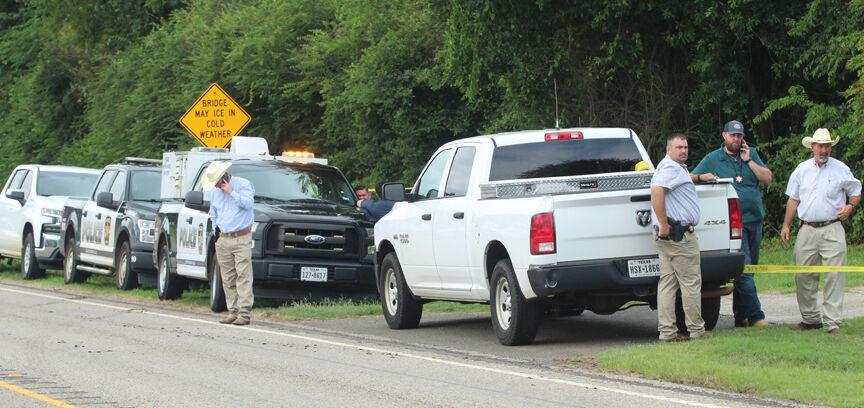 The motive for the shootings appears to be robbery, Sheriff Brent Dickson said Wednesday morning during a press conference.
The victims were identified as John Clinton, 18; Amanda Bain, 39; Ami Hickey, 39; and Jeff Gerla, 47.
Hickey and Clinton were mother and son.
He said the intent was robbery, with the murders occurring spontaneously. Dickson said one of the suspects confessed to being involved in the murders, which is believed to have been committed with a 9mm handgun belonging to one of the victims.
Clothing and guns were reported as being stolen from the scene, along with a 2017 Dodge Challenger.
Although he said the three arrested were drug users, there was nothing to lead investigators to believe drugs were involved or a motive in the crime.
Both Pawlowski and Phillips have had previous encounters with law enforcement. Pawlowski was arrested on burglary charges in Oct. 2019. Phillips was arrested last month on charges of failing to comply with sex offender duty to register.
Dickson admitted he was surprised the case was resolved so quickly.
"Every witness we had on the scene was deceased," Dickson said. "Our crew really worked well together. We had a lot of good outside sources come in and help us and the community really stepped up and helped us out."
The three suspects are being held in the Cherokee County jail. As a capital crime, the suspects could face the death penalty or life in jail, if convicted.
‑‑‑‑‑‑
Jay Neal contributed to this report.