One school that celebrates Thanksgiving before the holiday is University Academy, whose elementary kids and parents usually enjoy a meal in its honor together.
Last week University Academy once again opened its campus to parents and grandparents for a large campus-wide Thanksgiving meal that had been cancelled due to last year's pandemic protocols. 
Some parents who attended the celebration got their first glimpse of the school's new outdoor basketball and volleyball court. The meal was served on the outdoors court by parent volunteers. 
"It's been fun to see some of the progress they've made to the campus," said Joel Collins, a dad of Hudson and Elenore Collins, students in the first and third grades, respectively. 
Joel and his wife Nicole brought their three other children, Cassian, 3, and two infants, to visit the school. Elenore liked the mashed potatoes and Cassian said he enjoyed the corn.
"Any opportunity we have to come in we really enjoy it," Nicole Collins said.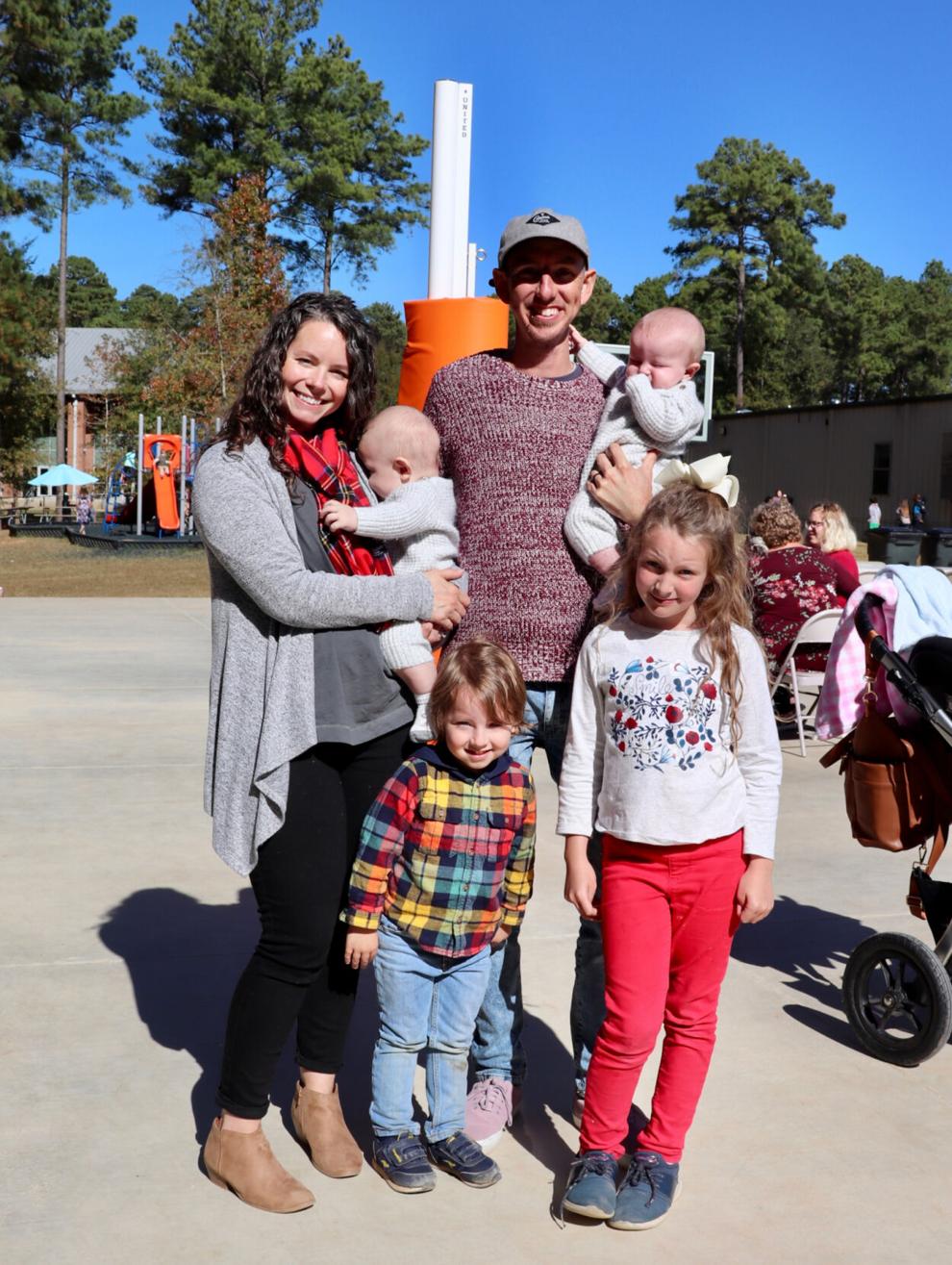 Parent volunteer Jo Catchot helped by serving bread and rolls from a table beside the basketball court. She said many parents volunteered to bring food or served while many others took time away from their busy schedules to attend with their kids. 
Many parents who came also showed kindness to other people's kids.
"Some people pitched in and paid for drinks for kids whose parents couldn't come," Catchot said.
Another parent, Kyle Sparkman, said this year's Thanksgiving meal was the first time he came to eat with his third-grade son Mason on campus. He was used to being called "dad" by Mason's best friend, Matthew Liman, who said he enjoyed eating chicken nuggets and ham.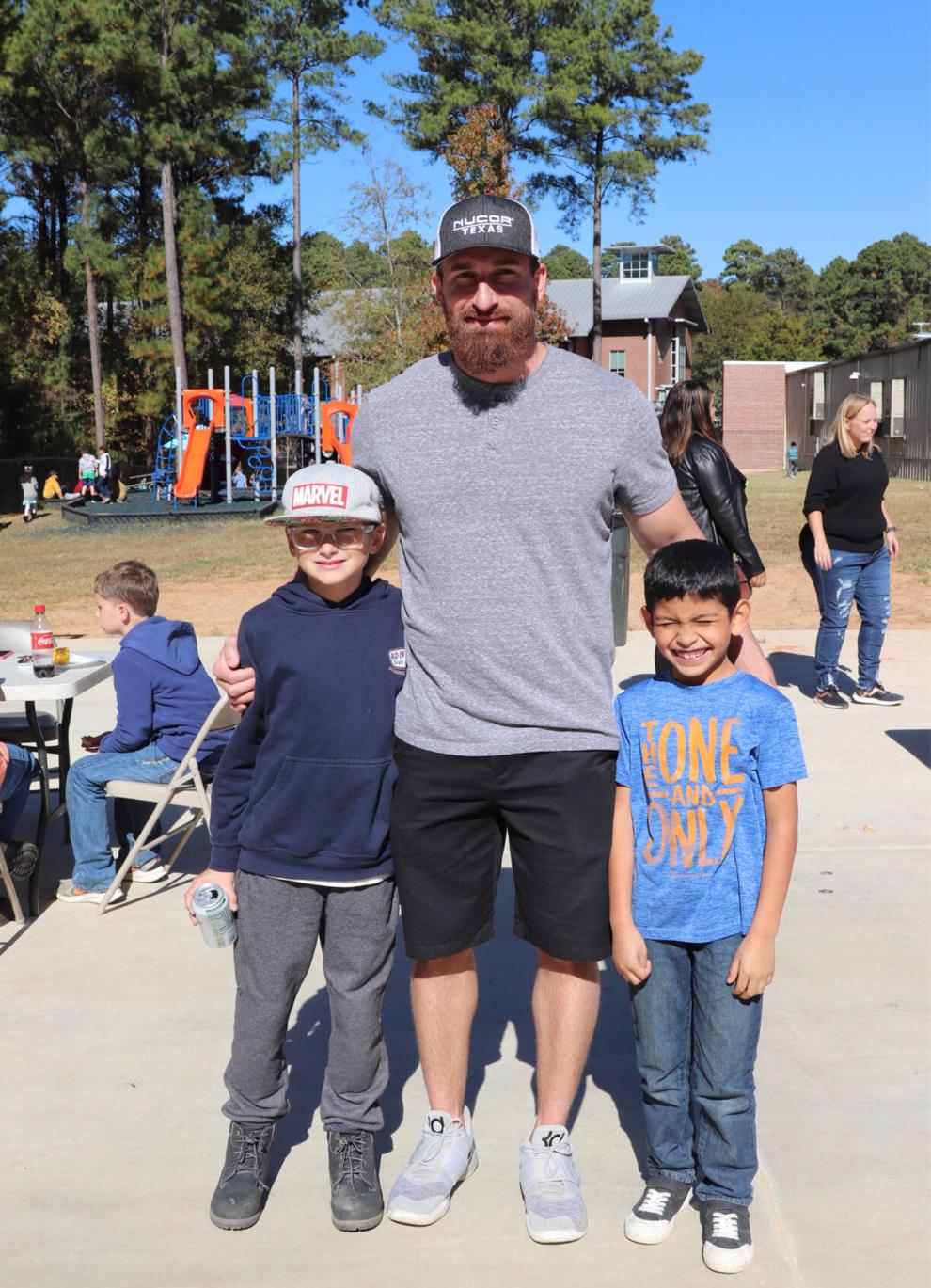 Third grader Madison Williams was proud of her mom Kelly and her infant brother.
"I played with my brother and took him down the slide," Madison said. "I'm glad that I had yummy food and hung out with my friends. I'm also glad that I have my family."
Third grade student Kenley McKee enjoyed the celebration with her mom and grandma. McKee said she liked inviting her family to campus.
"We get to spend time with each other and we get to have fun times," McKee said. 
University Academy is a public school chartered by the University of Texas at Tyler. UA your is located on the university's Palestine extension campus at 100 University Blvd.
For information call 903-727-2326 or visit www.palestine.uttua.org.