Wash Plus in Frankston, 190 North Commerce Street, is bridging the gap between traditional dry cleaning and laundry practices to a modern digital process.
Chad Thornton purchased the dry cleaners in Frankston last year with the intent of bringing a new spin on dry cleaning to the East Texas community – one that has thrived in bigger cities such as Atlanta and San Francisco.
"This business model is for the digital age and families on the go,"Thornton said. "You can do everything, but drop-off and pick-up your order by internet or cell phone and we've even streamlined the drop-off and pick-up process."
After a lot of hard work, Thornton's goal came to fruition amidst the COVID-19 stay-at-home orders which delayed the business getting off the ground but offered a 'soft opening' that allowed him to fine tune services.
Wash Plus offers dry cleaning, launder and press, alterations, wash and fold, household items and wedding dress preservation with a two-business-day turn around on dry cleaning and laundry services.
To make pick up more convenient, Wash Plus partnered up with KIM's Convenience Stores for its service.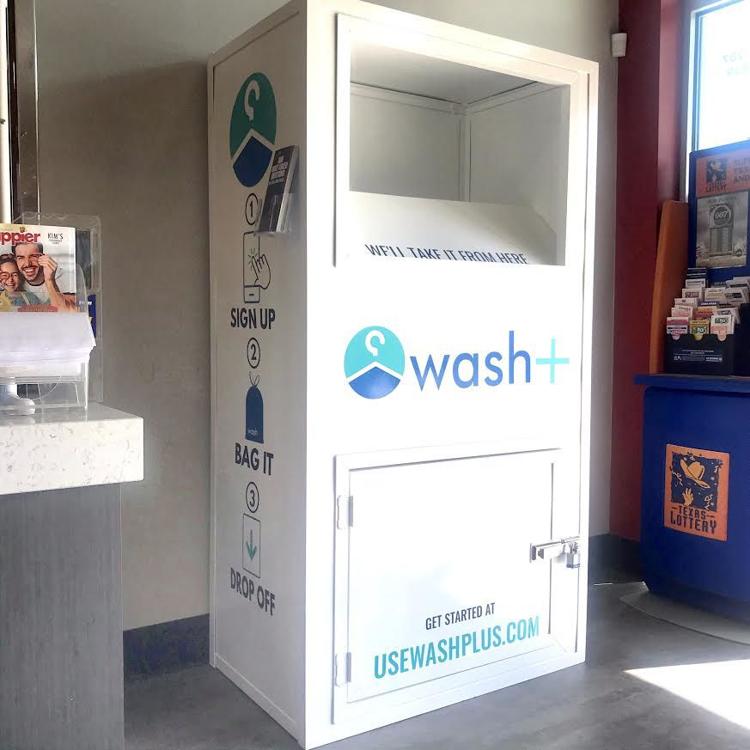 To get started, you create a free account by downloading the company's app. If you do not want to download the app, you can still order online. Enter your contact information, set your cleaning preferences, choose your preferred KIM's location for pickups and deliveries, and add your payment information.
After you create your account, your garment bag will be available for pickup within one business day at your selected KIM's location.
The KIM's location where you drop off your clothing will be the same location where you pick it up.
Simply inform a Kim's employee that you are picking up your Wash Plus order and present a valid proof of ID.
Thornton said all clothing is completely safe. All drop boxes are padlocked and the Wash Plus valets are the only hands to touch your belongings until you pick up the finished product.
Walk-ins are only accepted at the Frankston facility.
To use the KIM's delivery service, you must first create an account.
Billing will be done the morning of your scheduled delivery. You will be emailed an itemized bill the morning of your scheduled delivery so there are no surprises. Your order must be paid in full before you can pick up your clothes.
For more information log onto www.usewashplus.com or call 903-876-4725.